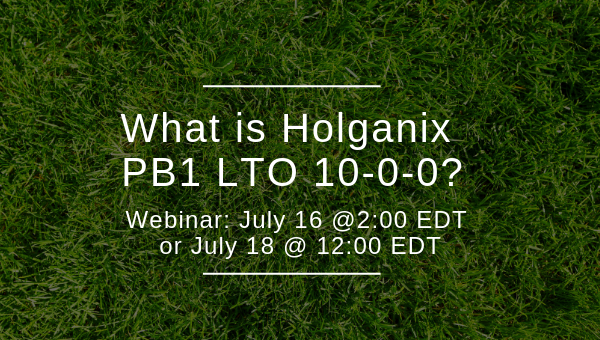 Webinar: What is Holganix PB1 LTO 10-0-0?
WHEN: Scheduled For July 16 @ 2:00 PM EDT
Are your customers looking to nurture green, thick turf using fewer synthetic fertilizer? Then Holganix PB1 LTO 10-0-0 is the tool for your client! Attend our distributor-only educational webinar to dig into the results and selling tools available to help you promote Holganix PB1 LTO 10-0-0 to your clients!
This webinar includes a 25-minute educational discussion and a 15-minute open Q&A. Your hosts include Holganix CEO and Founder, Barrett Ersek and Holganix National Sales Manager, Rob McCoy.
WHAT ARE YOU GOING TO LEARN?
The results your clients can expect from Holganix PB1 LTO10-0-0

Directions for applications
Tools available to help you promote Holganix PB1 LTO to clients

Open Q&A with the hosts