By Nicole Wise on Oct 3, 2013 9:47:00 AM
The Holganix Blog
Bionutritional Summit Spoiler Alert!
Last year's Bionutritional Summit was a huge success! Here's what last year's attendees had to say about the Bionutritional Summit:
"Last year's Bionutritional Summit was a great experience. The speakers were well prepared and energetic which makes them easy to listen to. The other great thing was being able to network with other lawn care professionals from around the country; this makes it easy to discuss different ideas without worrying that they are going to compete against you. I look forward to this year's event."
-Nathan Brandon, Co-founder of Turf Managers
"What a great opportunity to learn about a unique product and to network with other professionals in our industry. I think this is what sets our industry apart... the willingness to openly share information and ideas, and Barrett and his team at Holganix understand and embrace this to the fullest. I highly recommend taking the time to attend the Holganix Bionutritional Summit if you have the chance... you won't be disappointed!"
- Joby Morrow, Raffle Prize Winner from Bionutritional Summit 2012 and Advanced Turf Solutions Sales Representative
Spoiler Alert!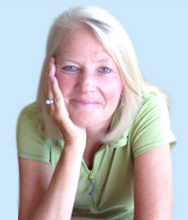 Judith Guido, former sales, marketing and strategy executive of Service Master's TruGreen-Landcare and ValleyCrest, has been selected as this year's keynote speaker for the Bionutritional Summit. Her presentation is entitled, Leveraging the Green Phenomenon & Building a Profitable Green Company. When speaking with Guido on the phone, she let slip a tidbit of information about her presentation. One of the key points Guido will discuss in her presentation are the myths surrounding the green industry. What's myth #1? "One of the greatest myths surrounding Green and Sustainable programs is that they are more expensive than traditional programs," states Guido. "The truth of the matter is that when done properly in the full life-cycle of a program, green and sustainable programs are approximately 6-8% less expensive than traditional programs!"