By Kaitlyn Ersek on Jun 13, 2019 9:53:14 AM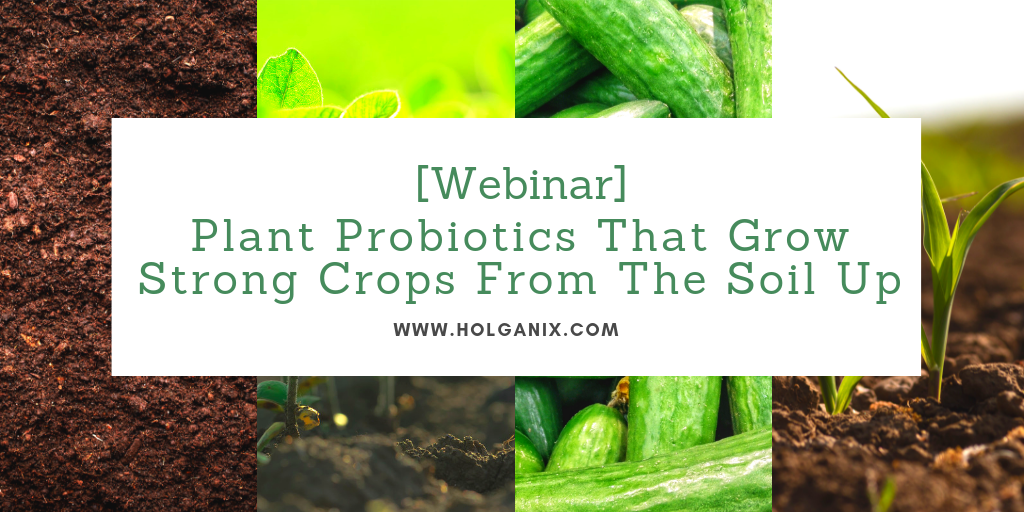 A special thank you to Holganix partner, iSelect Fund for featuring us in their webinar series featuring disruptive technologies.
Food demand is on track to double by 2050, demand for organic food is growing significantly faster than the acreage to produce it, and yet the world has lost a third of all arable land in the last 40 years due to erosion and pollution damage. Farmers today are struggling to cost-effectively meet these increasing demands, in a world where water, fertilizer and other chemical usage is becoming increasingly expensive and regulated.
Learn how one company is working to help farmers meet this demand while saving money at "Plant Probiotics That Grow Strong Crops, from the Ground Up," a webinar featuring Dr. David Stark, President of Holganix.
Holganix's plant probiotics increase crop yields while simultaneously reducing the need for water, fertilizer and chemical inputs. With Holganix, farmers can effectively cut their costs while producing more plentiful, natural foods.
Click the link below to watch the webinar!