By Kaitlyn Ersek on Nov 7, 2019 1:30:00 PM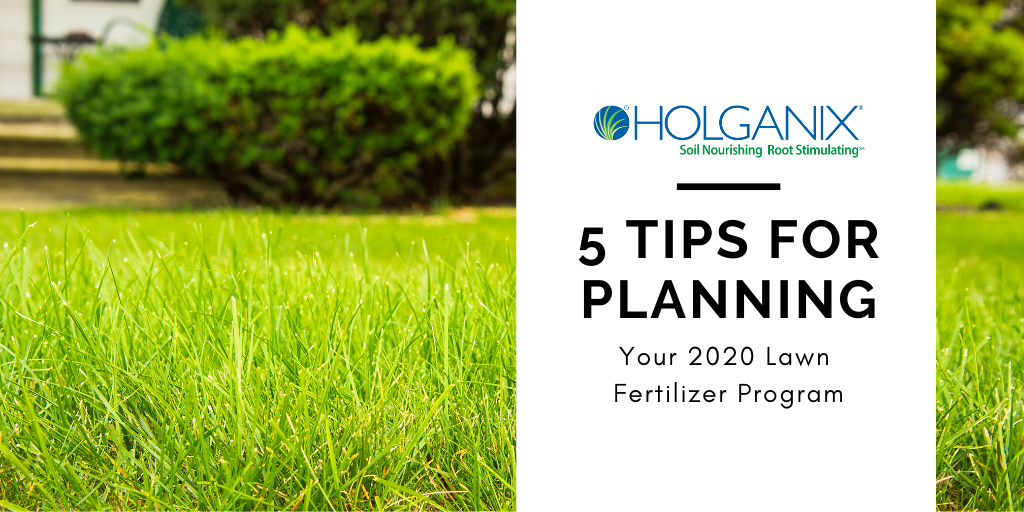 With only two months to go until the new year, now is the perfect time to strategize what 2020 will look like for your lawn and landscape company. In specific, what will your agronomic program look like, and are you adding any new services this year like tree and shrub applications or aeration services? These are the two big questions we explore in today's blog.
Planning Your Lawn Agronomic Program
Most of the time, agronomic programs fluctuate throughout the year based on weather. For example, too much rain causes problems with disease, and too little could spell for a nasty summer. Regardless of Mother Nature's whims, it's important to strategize what your ideal agronomic program looks like to ensure a successful year. Here are three tips from Dr. Bob, our Director of Soil and Plant Science.
1. Nutrients Matter
We all know those three numbers on the bag stand for Nitrogen, Phosphorus and Potassium, and while getting the appropriate quantity of each nutrient is important, quality may matter even more so. Not all forms of nitrogen, phosphorus and potassium are created equally. Here are two items to consider when looking at your nutrients.
Looking at Timing: Slow vs Quick-Release
Is your nutrient source a quick- or slow-release? For example, when it comes to the source of nitrogen are you using a quick-release urea or a slow-release methylated or triazone urea? Or some other source entirely? There are instances when you are looking for a quick green up, but often a program containing slow-release urea will provide a better, long-term green up.
>>Learn more about the difference between slow and quick-release nitrogen sources on this blog.
Compare Use Rate to Understand Cost
When comparing two fertilizer costs don't just compare the cost of one bag to another, factor in the use rate of each fertilizer to get to cost per round. Cost per round will be your "True Cost" for that fertilizer.
2. Pay Attention To Soil Temperature
If you are doing any kind of weed prevention, it's vital you pay attention to soil temperatures. Applying pre-emergent weed controls don't stop the weed seed from germinating, but it does keep the weed from sprouting.
Spring pre-emergent herbicide applications prevent summer, grassy and broadleaf weeds. For best results apply herbicides when the soil temperature is around 55 degrees or above for at least 36 to 72 hours.
Check out the map below that shows when to apply herbicides in your region based on average soil temperatures. But, for the most accurate information, be sure to track your soil temperatures or ask your local county extension.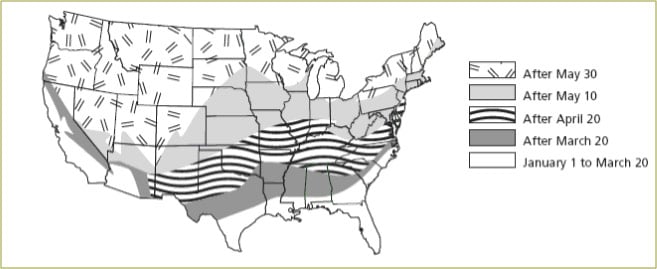 The picture above is from: https://www.doyourownpestcontrol.com/pre-emergent-herbicide-guide.htm
3. Going Organic? Going Hybrid-Organic?
Are you looking to create a hybrid-organic program or a fully organic program? Many Holganix customers prefer to utilize a hybrid-organic program that provides the quick results associated with a traditional, synthetic program and the long-term benefits of an organic one. Often, a hybrid-organic program provides benefits like a green, weed-free lawn, increased soil health, less surge growth and the ability to market your earth-friendly message to homeowners.
If you're interested in going with a hybrid-organic program, be sure to download your Holganix Soil Smart Program!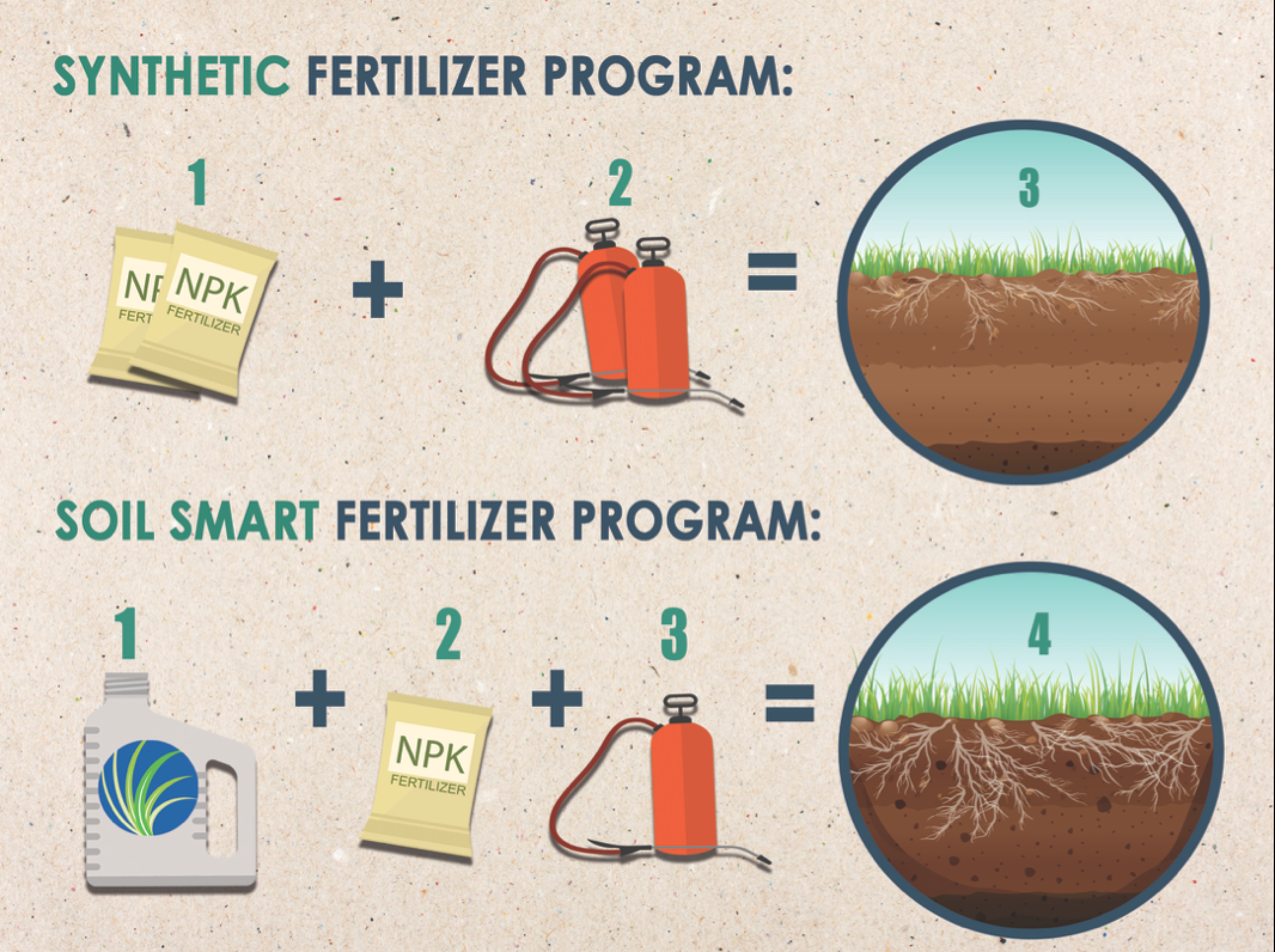 Holganix Soil Smart Programs are turn-key and consist of all the products needed for a fertilization program including fertilizer, herbicides and of course, your Holganix plant probiotics. However, unlike a traditional fertilizer program, the Holganix Soil Smart Program requires fewer fertilizers and pesticides to create a green, weed-free lawn.
>>Download Your Holganix Soil Smart Program
4. Speak With a Local Expert!
If you have any questions about designing your 2020 fertilizer program, feel free to speak with one of our local experts at Holganix. You can schedule a meeting with a Holganix expert by clicking the button below.
Adding Additional lawn and landscape Services in 2020
Are you currently offering lawn fertilizer applications and looking to branch out into additional services to increase your revenue and gross margin. Adding additional services is a great way to increase your revenue per customer which in turn should increase your margins. These are services your customers are often either receiving from a competitor or are DIYing. Here are two services to consider adding in 2020.
1. Tree and Shrub Programs
On average you can expect 10-to-30% of your current customers to sign up for a tree and shrub program. That's like new found money. If you're anxious to get started because:
You don't know how to sell it
You don't know how to price it
You don't know how to build a tree and shrub program, don't fret - we've got your back!
Download the Holganix Tree and Shrub Box for tools on how to price out a tree and shrub program and free marketing pieces to help push the program to customers. You are also welcome to leverage one of our horticulturists or local lawn care experts for help designing a program.
>>Download Your Tree & Shrub Box
2. Aeration Services
Why should you market aeration services to current customers? Not only is it additional revenue with high margins, but by aerating the turf, you're providing a better soil ecosystem for the lawn. For help getting started, download our Holganix Aeration Box containing several tools to help you market and sell aeration services to customers.
The Big Take-Aways
In the words of Benjamin Franklin, "By failing to prepare, you are preparing to fail." Make sure you take advantage of the next two months to plan out your 2020 agronomic program and any additional services you may offer in the coming season. Also, to help you get started, leverage the free resources we listed above or any others provided by distributors. And lastly, don't hesitate to reach out to the team at Holganix if you have any questions, we are here to help!