By Kaitlyn Ersek on Jul 21, 2017 9:00:00 AM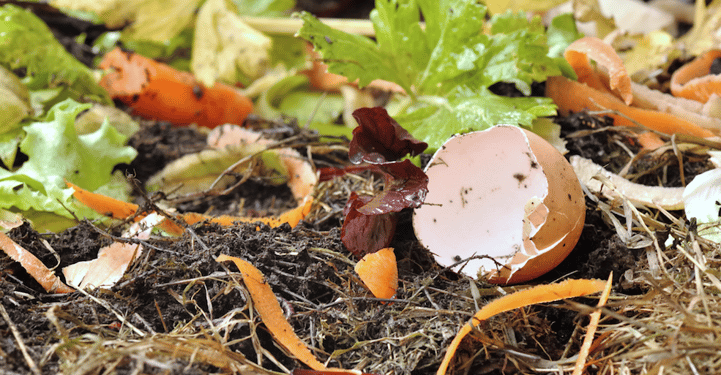 Lately, human probiotics seem to be all the rage. It's seen as a hip, new science found in the form of yogurt and pills that restore your body's health. Human probiotics is the idea of introducing beneficial or benign microbes to our gut to naturally boost gut health.
Just as with human probiotics, plants need probiotics too! Soil microbes help the plant carry out daily functions and can lead to optimized plant resilience, increased yields and a stronger more web-like root system.
Perhaps one of the most common methods of incorporating plant probiotics into a plant health program is by applying compost tea.
Plant's "Tea of Choice"
Named for its murky brown tea-colored resemblance, this brewed, water extract of compost works to increase the amount of nutrients and soil microbes available to the plant as well as extending numerous other benefits that come from traditional compost. There are both pros and cons for incorporating compost teas; see below for some of our highlights.
Advantages of Compost Teas
Inexpensive – By applying compost tea to your plants, you reduce the need for fertilizers and pesticides, ultimately driving down the cost to keep plants healthy.
Aids in Producing a Healthier Plant – When applied, compost tea suppresses foliar diseases and speeds up the breakdown of toxins. Compost tea increases the amount of nutrients available to the plant through microorganism processes, resulting in an overall healthier plant.
Organic – Because it's made up of natural components, crops nurtured with compost tea are organic, giving you a competitive edge in the plant health/organic world.
Easy to Make – With the right tools and components, compost tea can be made by just about anyone who has good organizational skills.
Disadvantages of Compost Teas
Inconsistent Products – There are many variables in producing compost tea including: compost, water, food materials, time of processing, good record keeping and sourcing materials. In order to ensure consistent results, brewers need to be exact in their recipe-building and production process. Even when brewers are organized in their production and recipe, each batch differs slightly from the last.
Inconsistent Results – Though they might be the same kind of plant, not every plant is exactly the same. As a result, the benefits from applying compost tea can differ slightly per plant.
Lack of Scientific Proof – Compost tea recipes are mostly made up of "he said, she said" gardener testimonials rather than actual scientific proof; therefore, following these recipes can generate unreliable results.
Time Consuming – Because of the "brewing" process, producing compost tea can often be time consuming, and once produced, compost teas must be applied shortly after for best results.
Holganix Bio 800+ Can Help!
Brewing your own compost tea is tricky, but Holganix can help! Holganix's flagship product Bio 800+ is a plant probiotic derived from a compost tea base that contains over 800 species of beneficial soil microbes. Because of our manufacturing process, we ensure product consistency and DNA fingerprint each batch to understand which species of soil microbes are present.
Download our ingredient list to learn more about the soil microbes in Holganix Bio 800+.