By Kaitlyn Ersek on Mar 12, 2015 2:49:00 PM
With the advent of spring, brings spring sales and spring marketing. So, as your marketing team starts delving into this year's latest, hottest marketing campaign to reel in new customers, consider these 3 kick-ass tips for creating marketing campaigns that actually work.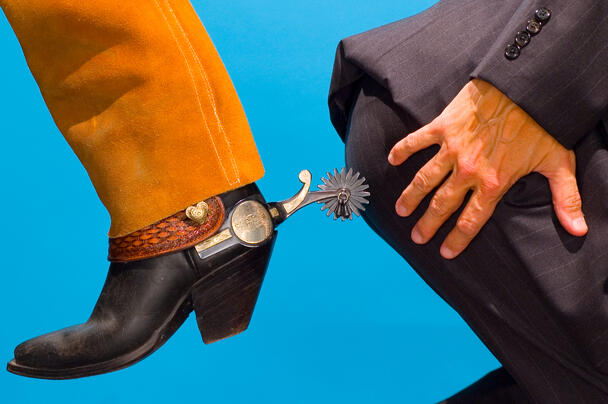 1. Who are you targeting?
Before you start brainstorming your next awesome marketing campaign, remember to truly think about who you're sending it to. At the end of the day, it is often cheaper to market to canceled customers, customers you've already given estimates to in the past, and those customers located on golden streets – neighborhoods that contain your most profit potential prospects. By building a campaign around one of these core targets, you can significantly increase your return on investment. If you don't know where your golden streets lie in your geography, get crackin'. Golden streets are an amazing tool that helps your team get focused on serving customers and prospects that have the potential to generate the most profit. Check out more information on golden streets here.
2. Don't slack, keep the campaign on track!
How can you judge whether or not your campaign was successful if you don't track it? New Jersey's Go Organic Lawn Care includes special codes on all their post cards. The special codes correlate with the campaign it originates from. This way, Go Organic Lawn Care will know which campaigns worked and can repeat their success the next season. By tracking sales from each campaign, you increase your chances of success in the future and can better understand which campaign to divert resources (time and money) too.
3. Inbound vs. Outbound. Which will reign supreme?
Lately, outbound marketing (think telemarketing and direct mail) has been pushed aside for the cheaper inbound marketing techniques (think social media and search engine optimization). On one hand, inbound marketing more cost effective for small lawn care companies that are only just starting out or have a tight budget. However, unlike outbound marketing, it's harder to track your success and discover your ROI through inbound marketing. So which one do you go with? Often, when a marketing campaign contains elements of both inbound and outbound marketing, lawn care companies can hit a "sweet spot". For example, Pure Green Lawn Care in Tennessee will send out an upsell direct mail piece on trees and shrubs. At the same time, they'll publish a couple of blogs on the importance of having a tree and shrub program and post some cool facts about tree and shrub health on social media to create a multi-faceted marketing approach.
Tackling a marketing campaign through several different avenues will help ensure you hit the pin on the head! With all these different ways of marketing, your prospects are being touched several times with your marketing message and will be more likely to remember you and ultimately buy from you when their pain is at it's greatest. Coupling your outbound marketing with your inbound marketing is a great way to execute your campaign through different avenues.
So, how can you marry your outbound with your inbound marketing efforts?