By Kaitlyn Ersek on Aug 19, 2015 6:00:00 AM
Are you just starting up a lawn care company? Or are you a landscaping company looking to add fertilization to your program? Here are three things you need to know to start off successfully.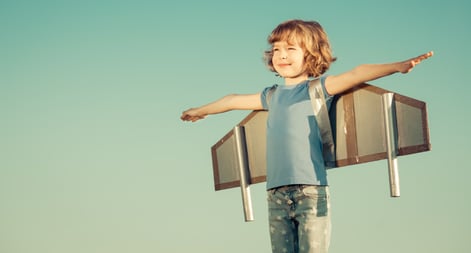 1. Integrating lawn care fertilization into your business means increased recurring revenue and higher gross margins. In general, you can expect between a 40 – 60% gross margin in lawn care, depending on how new you are to the industry (think start up costs) and the product dollars you choose to spend. That's a healthy chunk of gross margin that you can reinvest year after year to continuously grow your company. Keep in mind that gross margin doesn't mean profit margin and therefore, may not include indirect costs (like your rent). However, even more importantly, lawn care means recurring revenue. When you sell a customer, you can expect on average a 5-year revenue life span from them (since they may move, switch to a competitor, etc). So, while lawn care may be a smaller ticket item than design and build, you can expect about 5 years of recurring business from fertilization customers. Those smaller checks will build up fast.
2. When it comes to marketing, keep the wheels moving! If you send out a single post card, don't expect heaps of new customers. Prospects should be "touched" or receive a piece of communication (direct mail, email blast, social media, etc.) every 4 to 5 weeks for a total of at least 5 "touches". This way, your prospect will remember your name when their need for lawn care is at its greatest point. So, don't get dismayed when after your first mailing, the phone isn't ringing off the hook. Keep at it, and you'll get phone calls throughout the marketing season. To keep marketing dollars reigned in and effective, focus your marketing dollars on three key neighborhoods (golden streets) you would like to "own" or have tons of customers living in. As you gather more and more customers in a single neighborhood, word of mouth will take over and help garner even more customers. Also, keep in mind that this will reduce your windshield time where you are driving to and from a clients' home, ultimately increasing margins.

3. To keep customers happy, increase referrals and maintain your stream of recurring revenue, be committed to providing good service. While this may seem like a shoe in, it's important to use decent products (if not great ones!) and to practice the appropriate application methods. Take pride in your work and your customers will notice! For applying liquid fertilizer, be sure to utilize the double coverage method. See here for an instructional video on applying liquid fertilizers.