By Kaitlyn Ersek on Apr 28, 2022 9:30:00 AM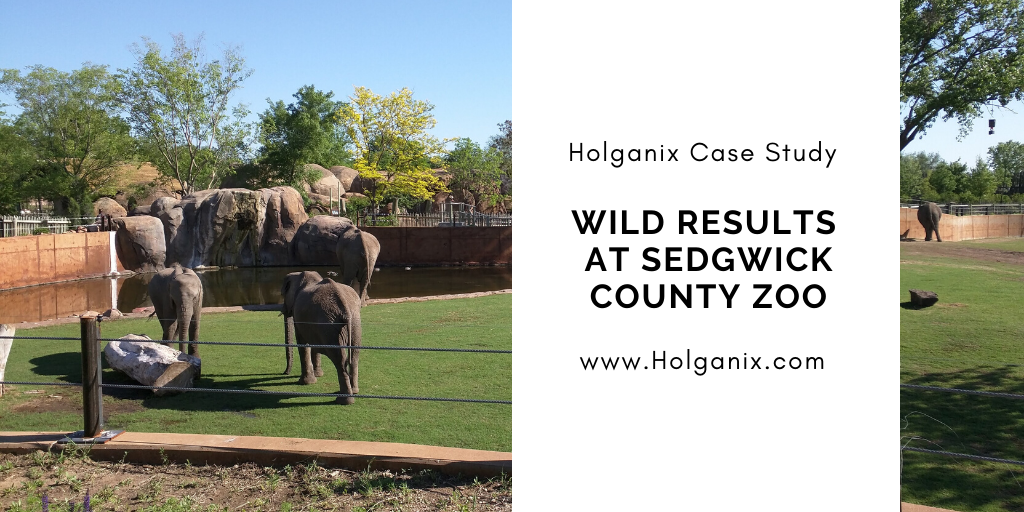 What happens when you're asked to grow grass in an elephant exhibit?
Ranging from 5,000 to 14,000 pounds, elephants are infamously hard on the turf. Not only does their sheer weight drive compaction issues and disrupt the crown of the plant, but the elephants also eat the grass. Yet, despite their girth, elephants have sensitive feet; covering an exhibit with grass is preferred to surfaces like soil and sand.
In 2016, Cheryl Rice, the Curator of Horticulture at the award-winning Sedgwick County Zoo in Wichita, Kansas was charged with just that - growing grass in their freshly constructed, seven-acre elephant exhibit (5.5 acres of which are habitat area).
Cheryl called in experts from her local Ewing Irrigation and Landscape Supply branch who ultimately guided her toward Holganix products.
"It was important that the products not only worked but that those products were also as natural as possible," explains Cheryl. "That's why we first started looking at Holganix products."
Cheryl sodded the exhibit with Bermuda turf, then began applying a combination of Holganix products. "We use the HGX PRO Bio 800+ Turf at 14 ounces per 1,000 square feet and combine it with the HGX PRO Blue Sky 21-0-0 at ¾ pounds of Nitrogen." Cheryl does about 5 applications depending on the needs of the exhibit.
As a result, Cheryl reports she's been successful in nurturing grass in the exhibit. "Aesthetically, the turf appears healthy with a nice, deep green color," explains Cheryl.
"We have also seen improvements in our soil samples, specifically an increase in organic matter and the overall nutrient content."
Other Zoo horticulturists have also been impressed with Cheryl's work at the exhibit. According to Cheryl, "zoo personnel and architects have visited our elephant exhibit to see what has worked well and what hasn't. Our success growing turf under elephants has always been a topic of discussion." In fact, in 2018, the Sedgwick County Zoo won the AZA Exhibit award for the Reed Family Elephants of the Zambezi River Valley Exhibit.
Cheryl has since expanded her use of Holganix products to the public picnic areas and other exhibits including the rhino and tiger exhibits.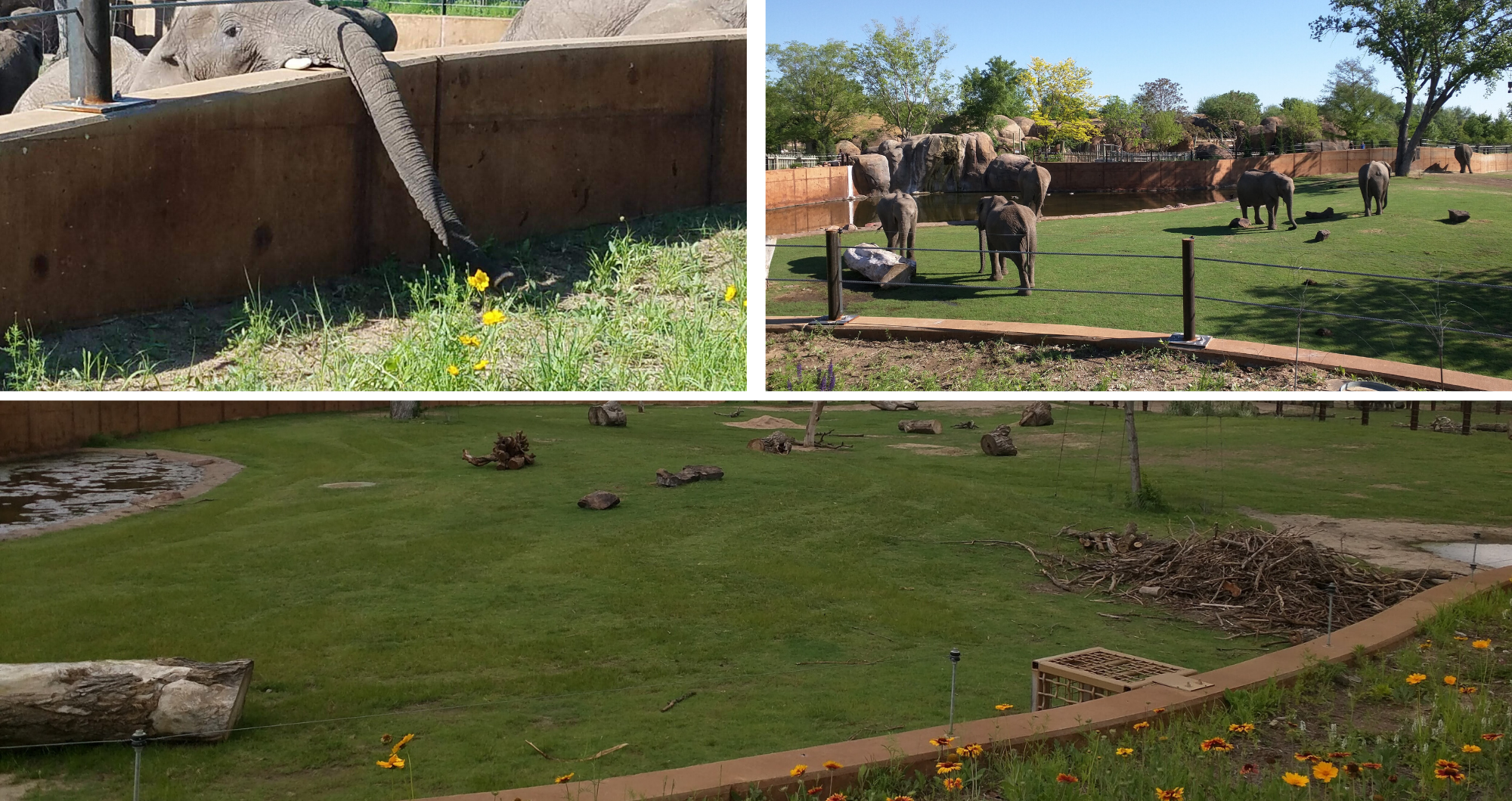 Why were HGX PRO Bio 800+ Turf and Blue Sky 21-0-0 so effective?
According to Dr. Bob, Director of Soil Science at Holganix LLC, HGX PRO Bio 800+ Turf charges soils with over 800 soil microbes. Those microbes go to work, converting nutrients, building soil health, and driving root growth.
"When you combine HGX PRO Bio 800+ Turf with Blue Sky 21-0-0 the results are magnified," explains Dr. Bob. "Blue Sky isn't just a powerful slow-release nitrogen fertilizer; it contains microbe food that feeds the soil microbes in HGX PRO Bio 800+ Turf and those microbes already in the soil."
Want to learn more? Visit our university studies on turf and ornamental plants by clicking the button below.
What does it mean to be the Curator of Horticulture at a zoo?
"As the Curator of Horticulture, every day is different!" explains Cheryl. "I have a staff of 16 and we are tasked with maintaining 220 acres within the zoo. We do everything from mowing to tree work to irrigation to plant care. We even dabble in things like hardscapes, ponds, and some indoor spaces."
According to Cheryl, the bulk of her day revolves around making sure her crew has everything they need and also planning upcoming projects and budgeting.
What is your background?
Cheryl studied horticulture at Kansas State University before starting a career in garden centers. "That's when I was offered the Curator of Horticulture position at the zoo," reports Cheryl. "The idea of caring for plants and grounds while being surrounded with and working with animals sounded like a dream job and it has turned out to be just that!"