By Kaitlyn Ersek on Apr 29, 2021 10:00:00 AM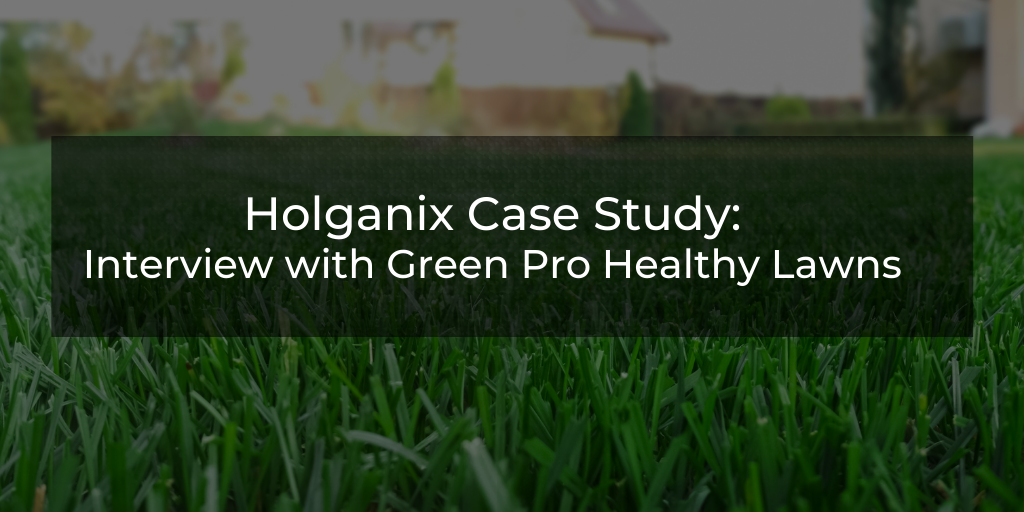 "Our mission is to nurture beautiful lawns – the natural, organic way," explains Daniel Kilburn, owner of GreenPro Healthy Lawns. GreenPro serves families in the Houston Metro area using methods like compost top dressing, aeration, yard level and fertilization that incorporates microbials, like HGX PRO Bio 800+ Turf.
In this interview, we will explore the following topics as it relates to GreenPro Healthy Lawns. Click the link to skip to the topic of your choosing! Or continue scrolling to read the full interview.
Can You Tell Us About
GreenPro
Healthy Lawns
?
GreenPro Healthy Lawns was founded in 2007 but has been under my management since 2017.
We are proud to offer organic or hybrid-organic programs for our customers. We offer services like compost top-dressing, deep root feeding, and organic fertilization. Regardless of the program, we believe in enhancing the soil health through microbial inputs like HGX PRO Bio 800+ Turf.
Which
Holganix
Products Do You Use?
In addition to using other organic soil conditioners and heavy mixtures of humic and fulvic acid, we apply HGX PRO Bio 800+ Turf and HGX PRO PreBiotic 30-0-0 fertilizer to enrich the soil.
Currently, we work with turf types including Saint Augustine, Bermuda and Zoysia.
Why Did You Decide to Trial
HGX PRO
Bio 800
+
Turf?
And
What Results Have You Seen?
The microbial activity within HGX PRO Bio 800+ Turf is what intrigued me most about the product. Our lawn care company aims to eliminate as many chemical inputs as possible, so HGX PRO Bio 800+ Turf was a good fit.
Since using HGX PRO Bio 800+ Turf, we have noticed richer soils, healthier turf, strong root development, and improved color. Plus, soils that are full of beneficial soil microbes are more likely to ward off diseases. Overall, the results have led to a decrease in cancellation rates.
How Can You Learn More About Using
Holganix
Products?
From fertilizer maintenance to landscape installations, we have a library of products that nurture green, lush landscapes. Holganix products are crafted with soil health in mind, which means our products provide both the short-term result you are looking for - like a green, weed-free lawn - but also give you the long-term benefit of building healthy soils that do a lot to care for the plant naturally.
Plus, many of our products drive results while reducing the need for fertilizer and pesticides. Not only do reductions in inputs do good for the environment, but they do good for you as a competitive marketing tool!
Use our products together in a recommended fertilizer program or work with one of our specialists to build a program that's just right for your business.
Check out tour case studies to dig in deeper! Or give us a call to speak with a Holganix representative!