By Kaitlyn Ersek on Apr 8, 2021 10:00:00 AM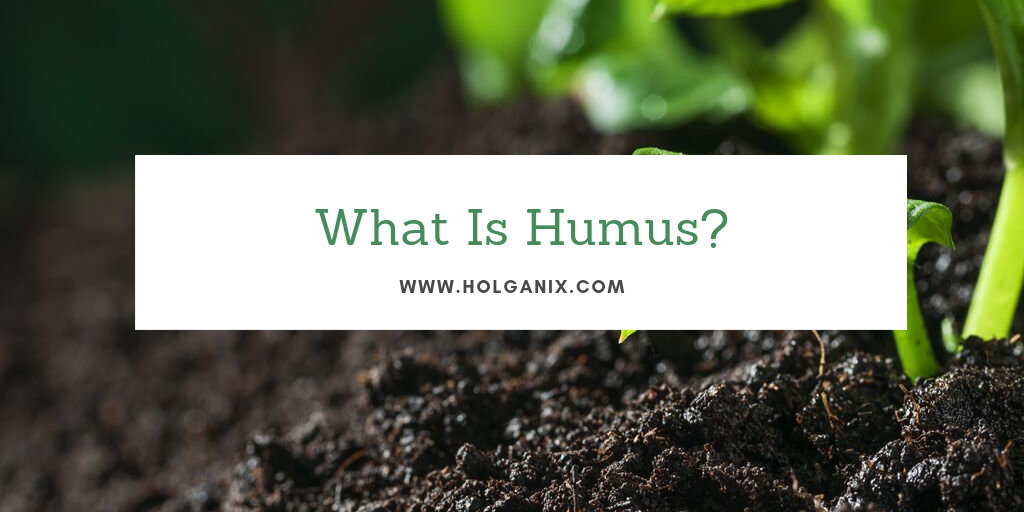 As the decomposition of dead plant matter and animals occurs, nutrients held within the plant matter or animal are released into the soil. This end result of the decomposition is known as humus. This humus represents up to 1 to 5% of the dry weight of the soil. Because it is rich in nutrients, humus can be extremely valuable to the plant. It is also a "sink" to retain moisture.
On the other hand, if there is too much humus present in the soil, the soil may retain too much water, creating unhealthy conditions. The breakdown of the humus is carried out by bacteria, fungi, and other organisms like earthworms. For example, earthworms will excrete nitrogen when consuming hummus. To create rich humus or organic matter, some farmers or growers will create compost, providing a fertile ground for plant growth.
Some humus is never degraded because it's bound inside soil aggregates or bound tightly to charged clay particles. The remaining humus is eventually decomposed.
Watch the below TEDx Talk to learn more about Humus
Graeme Sait a lifelong human and soil health educator, breaks down the power of Humus and the role it can play in environmental sustainability.
Why Soil Health Matters @ Holganix
At Holganix we revolutionize the way the world grows by harnessing the power of soil microbes. In fact, our flagship product Holganix Bio 800+ Agriculture contains over 800 species of beneficial soil microbes, that work to build soil and plant health naturally. Our products are used by farmers to increase crop yields and by landscapers and golf courses to reduce their need for fertilizer and pesticides. It's official, SOIL MATTERS!
Learn more about Holganix's role in soil health by watching our webinar recording below featuring Holganix Director of Plant & Soil Science, Dr. Bob.
What's The Dirt On Soil Science?
Digging into Soil Science 101: Beginners Guide to Understanding the Soil Food Web eBook
We know soils are important and we know why we should be grateful for healthy soils. But, how do soils work? And, what does healthy soil look like? Dig deeper into soil science by downloading our FREE eBook by Holganix Director of Soil and Plant Science, Dr. Robert Neidermyer.
Download our eBook to explore:
1. How the soil food web supports healthy crops
2. The power behind soil microbes and what they do to build resilient crops
3. Soil types and how to improve the health of your soil