By Kaitlyn Ersek on Sep 7, 2023 9:30:00 AM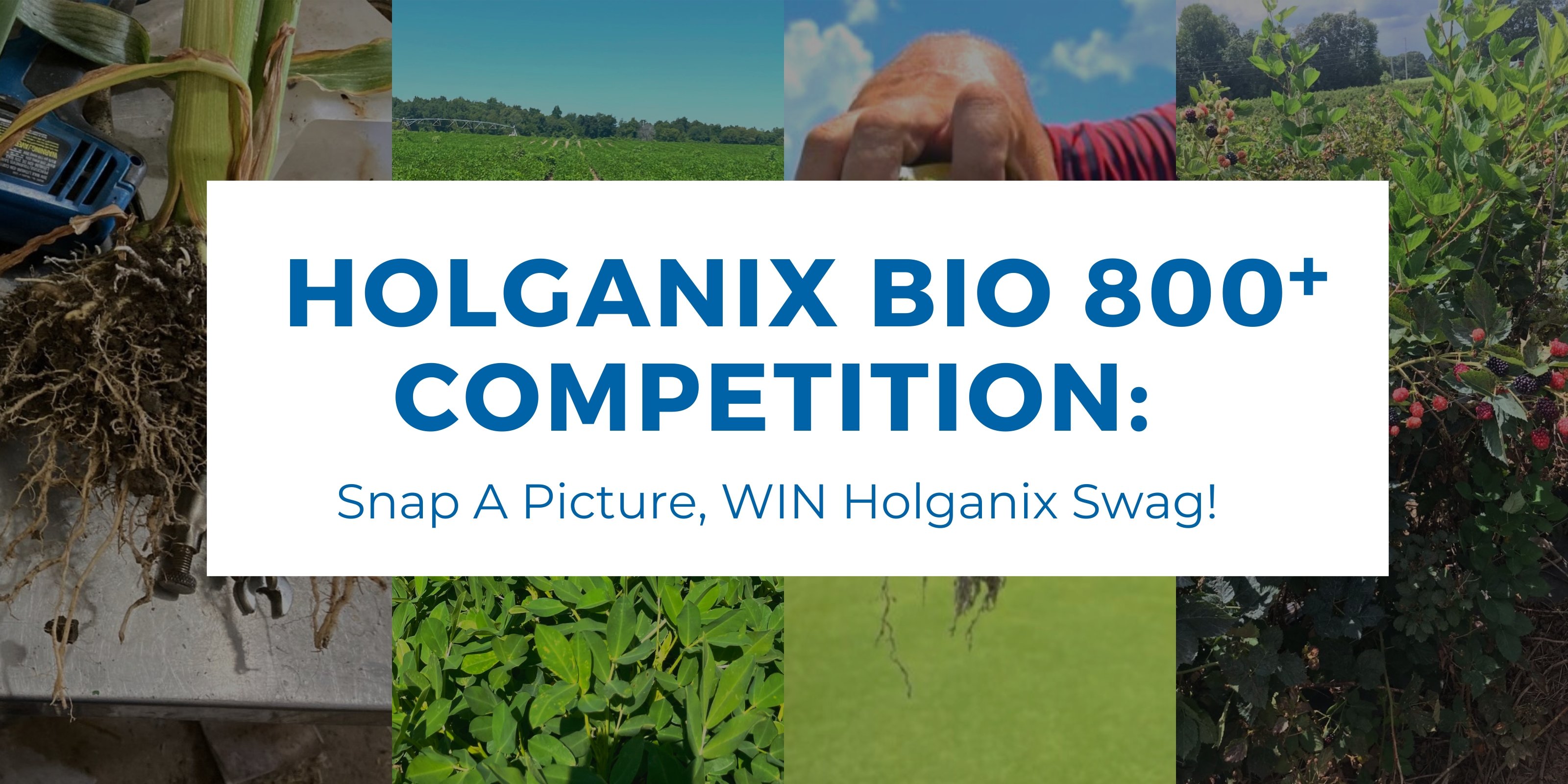 Harness the power of Holganix Bio 800+ microbes to break down your crop residue and enhance your fertilizer investment!
Holganix has launched its 2023 Bio 800+ Breakdown competition, which is open to ALL Holganix agriculture customers.
For each picture submitted, you win a Holganix-branded hat!
Agriculture
Farmers - Snap a picture of your crop residue and send it to us for a chance to win big prizes. Each month, we will award a Holganix-branded Carhartt lunchbox for "Best Picture". Bonus points go to farmers that submit pictures with a control!
So, what's new this year? Submit a video testimonial to win a Carhartt cooler!

Competition Details
This Bio 800+ Breakdown competition is from September 7th through November 31st, 2023, and is open to ALL Holganix Ag customers.
Submit your photos via Twitter, Instagram, or Facebook using @Holganixag. You can also submit your photos via email using rpatel@holganix.com or via text using 206-647-0696.
Download The Holganix Product Performance Book
Does Holganix Bio 800+ Breakdown product really work? Don't ask us, ask our growers! Download the Product Performance Book for a look at our curated pictures and data from commercial growers and third-party researchers.
Want To Learn More?
Check out these resources to learn more about Holganix Bio 800+ Breakdown: