By Kaitlyn Ersek on Jan 29, 2015 11:02:00 AM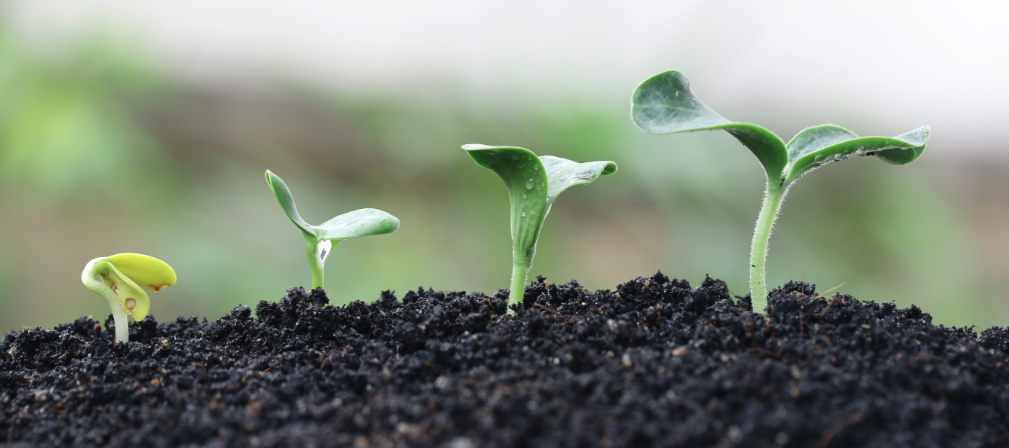 "I wanted to grow from 0 to 500 customers in 2014," says Nathan Brandon. Brandon has spent the last 15 years in the green industry. He co-owned a full service landscaping company, but in 2013 sold his ownership stake and started Pure Green, a lawn care company based in Franklin, Tennessee. Despite understanding his company's vision, Brandon decided to attend a Holganix marketing plan webinar and go through the Holganix marketing plan spreadsheet, to drill down on that vision, and create a disciplined approach to growing his company. "We made sure his plan was bullet proof," says Nicole Wise, Holganix's Head of Marketing and the host of the marketing plan webinars.
"By going through the Holganix marketing plan," says Brandon. "I was able to take my 2014 sales goal and break it down into bite sized chunks. It helped me get focused on growth."
Over all, Brandon and Wise decided to focus on three key marketing tactics in order to reach his sales goal: golden streets, direct mail and inbound marketing.
Golden Streets
"My golden streets helped me decide which customers to pursue," explains Brandon. Golden streets are communities where Brandon's most profit potential customers reside. "I have 11 golden streets. My goal is to "own" these communities," affirms Brandon. By owning a golden street, Brandon can cut down on costs like gas and windshield time – the time your technicians are driving a truck to and from customers' homes. Golden streets can vary in size and shape, depending on your region. Holganix recommends focusing on neighborhoods that have been developed in the last 5-15 years and contain at least 150 - 300 homes.
Direct Mail
To target his golden streets, Brandon decided to utilize direct mail. Brandon mapped out nine direct mail marketing campaigns throughout the year by using the Holganix marketing plan. Here's his plan in brief:
Why did Brandon hit customers on the head with the same marketing piece nine times throughout the year? "It's all about getting the marketing wheel moving," explains Brandon. "The reason why my direct marketing worked is because I was consistent and kept the marketing wheel moving."
Inbound Marketing
He supplemented his marketing campaign with inbound marketing techniques like blogging, social media, email blasts and pay-per-click. "We blog twice a week. They tend to be the top landing pages," explains Brandon. By blogging, Brandon is able to boost his SEO (Search Engine Optimization) and become a local expert in the region. He's even received a few sales calls from his blog. Brandon also incorporates fun social media campaigns like Weed Wednesday. "We post on Facebook 2-3 times a day and are looking at doing Pinterest next." Brandon also incorporates email blasts like a monthly newsletter to customers and prospects. Topics coincide with seasonal upsell opportunities like tree and shrub applications or aeration. Brandon has also experimented with some pay-per-click campaigns. Over all, website activity brought in about 60 customers between March and December of 2014. For more information on inbound marketing for lawn care companies, click here.
Conclusion
After his marketing campaigns, Brandon had 488 customers, nearly reaching his 2014 sales goal of 500 accounts. "I'm really happy with Pure Green's growth!" says Brandon. Over all, Brandon attributes much of his success to becoming crystal clear on his golden streets and goals. Next year Brandon is shooting for an additional 500 new customers. "I've already attended a marketing session with Nicole to help plan out 2015," says Brandon. "I'm really excited to see how much we can grow by next year."
Do you want to grow your company? Register for the next marketing plan webinar by clicking the button below.