By Kaitlyn Ersek on Apr 7, 2022 10:00:00 AM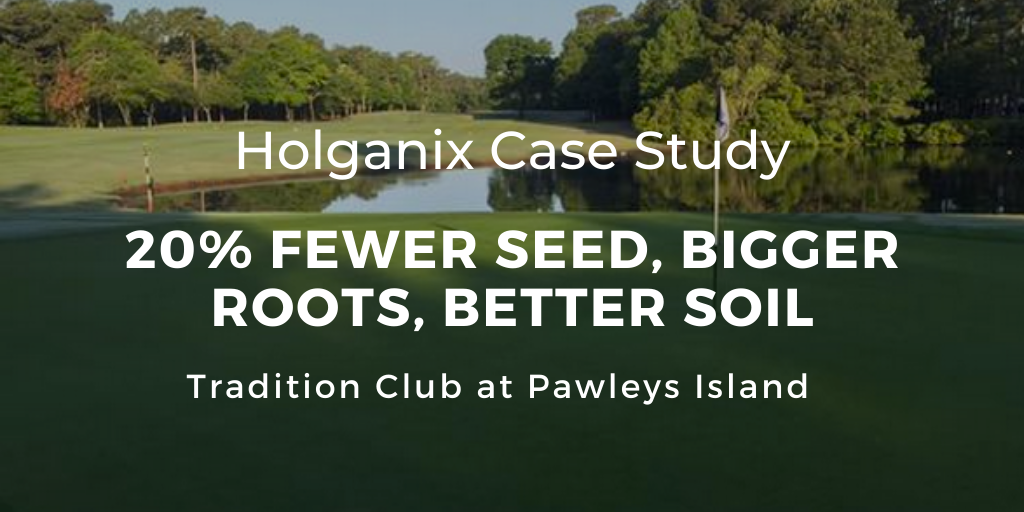 Tucked amid some of the best golf courses the Grand Strand has to offer, championship course Tradition Club, in Pawleys Island, strives to deliver a challenging, yet playable, course. Tradition Club was originally designed by famous Florida architect Ron Garl and was awarded 4.5 stars by Golf Digest in 2008.
General Manager and Superintendent, Clay DuBose, CGCS, takes pride in the way he nurtures the course, which is one of the many reasons why he has been utilizing HGX PRO Bio 800+ Golf at Tradition Club.
According to Clay, HGX PRO Bio 800+ Golf has allowed his team to "Get our soil dialed in! I would say that with the product, our greens need less water, less seed, they perform better, they are firmer, and we've been using fewer inputs."
During our interview with Clay, we explored the following topics numbered below. Click the link to skip to the topic of your choice or continue scrolling to read the full interview.
Overseeding: Reducing Seed Requirement by 20%
"Here in South Carolina, we still overseed. The seeding process is in the fall, and we have a very short window to get it established as quickly as possible," explains Clay. Tradition Club is a high-volume course. Due to the volume, there isn't time to close the course, so traffic is a big problem.
"We had such a good establishment and overseeding with HGX PRO Bio 800+ Golf. We basically backed off our overseeding rate by 2 lbs, we are at about 10 lbs now."
Later in the interview, Clay references the photographic below. "This is a fabulous stand for South Carolina in January. That's 100% coverage. The fact that we saw a solid stand in January means we had great success getting the turf established in the fall."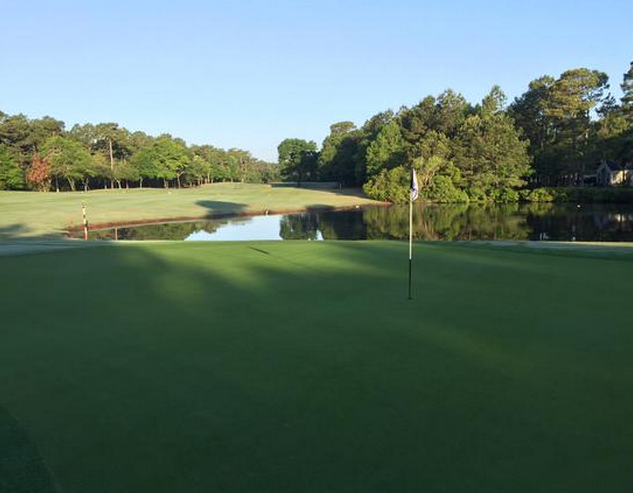 Root Growth: Impressive Roots Run Deep
"I like to get on the course and cut cups and see what's going on," explains Clay, as he references the photos below. The picture on the left was taken in late fall, the middle picture in mid-March, and the third picture in April.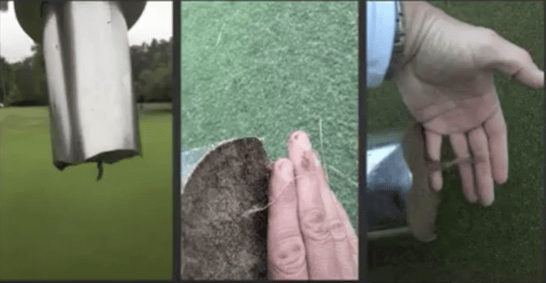 "For 20-year-old TifDwarf greens, this is fairly impressive," states Clay. "It has been a long time for us to see roots that run this deep. When you start to get roots like that, the greens need less water, its defense against disease and nematodes and other problems is much stronger."
Soil Health: "Get Our Soil Dialed In!"
"I've been on these greens for 12 years," says Clay. HGX PRO Bio 800+ Golf has allowed Clay to "get our soil dialed in!... our greens need less water, less seed, they perform better, they are firmer and we've been using fewer inputs."
Additionally, Clay believed it has helped the overall soil profile when it comes to thatch. "We just haven't had to do as much" explains Clay. "I would say absolutely [HGX PRO Bio 800+ Golf] has changed the soil balance."
Turf Program: How do you use HGX PRO Bio 800+ Golf?
Tradition Golf Club has 20-year Tifdwarf turf. They use HGX PRO Bio 800+ Golf at a hyper-inoculation rate of 14 ounces per 1,000 square feet each spring and then use it monthly at a rate of 7 ounces per 1,000 square feet. For overseeding, they apply three applications at 7 ounces per 1,000 square feet. They apply the product throughout the growing season, starting about mid-March to April, and ending sometime in November.
"We have removed some other products from our nutrient program that we used to use, like amino acids and other biostimulants. I just felt like we didn't need them because of Holganix."
What is Clay's Background?
Clay has been superintendent of Tradition Golf Club since 2003 and a general manager of the club since 2006. Prior to his work at Tradition, Clay was the superintendent at Diamondback Golf Course. He received his degree in Agriculture Technology with a focus on Golf Course Management from Cory Georgetown Technical College.
How does HGX PRO Bio 800

+

Golf work?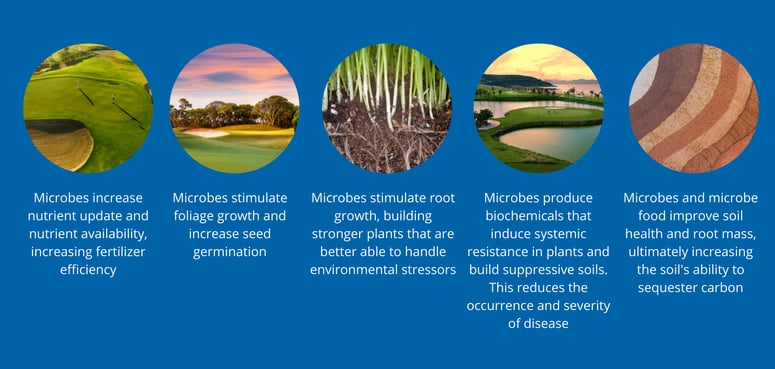 Holganix Bio 800+ harnesses the power of over 800 species of soil microbes to increase nutrient uptake and availability, improve root growth, and increase playability. What can you expect from HGX PRO Bio 800+ Golf?
Improve playability

Improve plant resilience against environmental stress

Swifter recovery time

Boost root architecture

Maximize uptake of nutrients, minerals, and water

Develop soil health
Want to learn more about using Holganix Bio 800+ on your course?
Watch the original interview
Watch the video below for a full 55-minute video interview with Clay DuBose.