By Kaitlyn Ersek on Mar 26, 2015 5:19:20 PM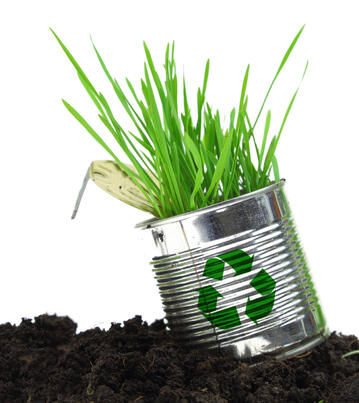 Organic fertilizers are in "vogue" in turf management, especially for lawn care professionals. However, is organic fertilizer the right option for your lawn care company? Check out the below three questions to determine whether "going organic" is the path for you.
1. Do you have poor soil?
If your region is faced with poor soil conditions, adding a soil amendment or organic fertilizer can help invigorate the soil, contributing to better quality results. Because of the organic matter and the beneficial living micoorganisms, this is especially relevant if you are utilizing composts or products with a compost base. Organic matter and micoorganisms help balance the soil biology and nurture a stronger plant that can better defend against disease, insects and weather stress (think drought and winter injury) naturally.
2. Do you have a hard time differentiating yourself from the national lawn care companies?
Often, national lawn care companies will try to undersell you on price. Competing with the "big guys" solely on price is a dangerous game! Consider how you can differentiate your lawn care business in other ways. At the end of the day, if you can show your customers that you are different and are providing a better more valuable service, you can compete without cutting into margins. At Holganix, we love marketing guru Seth Godin's idea of becoming a "Purple Cow". Purple Cows are companies that stand out among a sea of non-descript, boring companies. Customers can't help but pay attention to unique, out-of-the-box-thinking companies. How can you become a Purple Cow? Offering organic lawn care applications, could be a great way to differentiate your company.
3. Is your region facing fertilizer regulations?
Throughout much of the United States, fertilizer regulations requiring lawn care professionals to cut back on their use of synthetics are increasing on both the state and federal level. This is especially true if your lawn care business is located near a major body of water like The Chesapeake Bay, The Great Lakes and The Gulf of Mexico among other water sources. In general, state and federal government officials and many of their constituents are concerned with the effect nitrogen and phosphorus (two of the key nutrients found in synthetic fertilizers) have on marine life and water health at large. Some of these effects include dead zones (areas of water where marine life can no longer exist) or contaminated water as seen in the Toledo, Ohio water crises in the summer of 2014. These effects have not only led to an increase in fertilizer regulations but have made consumers/homeowners concerned about utilizing synthetic fertilizers and therefore has provided interest in organic options.
By utilizing organic fertilizers or soil amendments, your lawn care business can reduce the amount of synthetic fertilizer needed to achieve a healthy, green lawn. This not only allows you to ease the minds of your nervous homeowners, but also serves as a tool for complying with government regulations.