By Kaitlyn Ersek on Jun 23, 2016 1:29:53 PM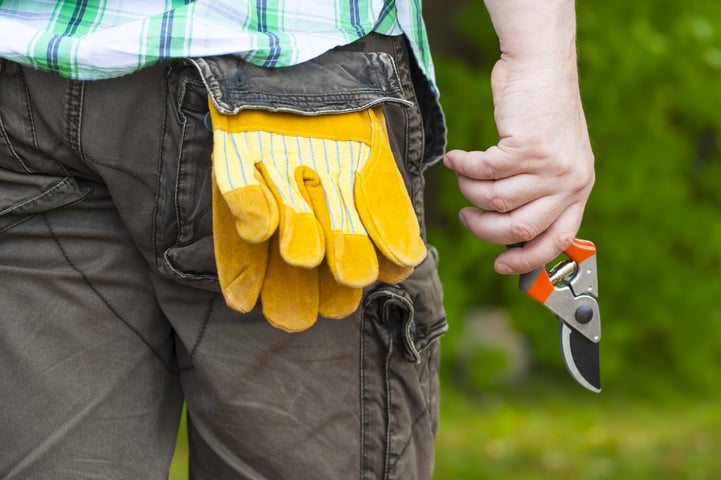 This year, landscapers and gardeners need to take extra care when pruning. Due to the heavy rainfall this spring, plants are growing faster than usual. The surge growth will mean landscapers and gardeners will have to prune more plant tissue than usual.
While pruning off diseased plant tissue, trimming excessive growth and training the plant to grow in a desired shape is perfectly healthy, the combination of pruning, surge growth and the change in weather (from rain to summer heat) can place the plant in shock.
Protecting plants after a good prune
When finished pruning, use Holganix Tree and Shrub to ensure the plant heals from the fresh cut faster. Consider the effects of Neosporin on the human body. When applying Neosporin to a surface cut, the product allows human tissue to grow without getting infected by disease. Holganix acts in much the same way.
How is Holganix Tree and Shrub similar to Neosporin for plants?
After pruning the plant, the tissue needs to grow back strong and healthy so the plant isn't susceptible to disease. Holganix Tree and Shrub acts as Neosporin for plant health because it promotes healthy growth and a healthy immune system.
Promoting healthy growth
Plant growth promoting bacteria (PGPB) contained in Holganix promote healthy growth of plant tissue and roots. For example, nitrogen fixing bacteria and phosphorus solubilizing bacteria convert nutrients to useable forms for the plant. While, Endo and Ecto Mycorrhizae, Trichoderma and Humic and Fulvic Acids allow plant roots to better mine for nutrients, minerals and moisture within the soil.
Boosting the natural immune system
At the same time, ingredients within Holganix also help boost the plant's natural immune system. A healthier plant with a strong immune system is less likely to fall prey to disease. Some of the ingredients within Holganix that promote a healthy immune system include: Endo and Ecto Mycorrhizae, Trichoderma, Nematodes and Protozoa.
Directions
While pruning small branches can happen year round, for trees and shrubs that need 5 to 10% of the plant crown removed, conducting pruning sessions in the summer, just after flowering is key.
Directly after pruning a plant, apply Holganix Tree and Shrub in a 4-gallon backpack sprayer, combining 1 gallon of Holganix Tree and Shrub with 3 gallons of water. Spray all leaf area until run off.
Before applying Holganix, ensure that you have removed both filters from the backpack sprayer (double check for the filter in the handle), that your mesh screen size is 16 to 20 microns and that you are using the largest orphus spray tip.
For additional directions on using Holganix Tree and Shrub including applying the product using a sprayer, visit our website: www.holganix.com/products-trees-shrubs