By Kaitlyn Ersek on Mar 7, 2019 12:00:00 PM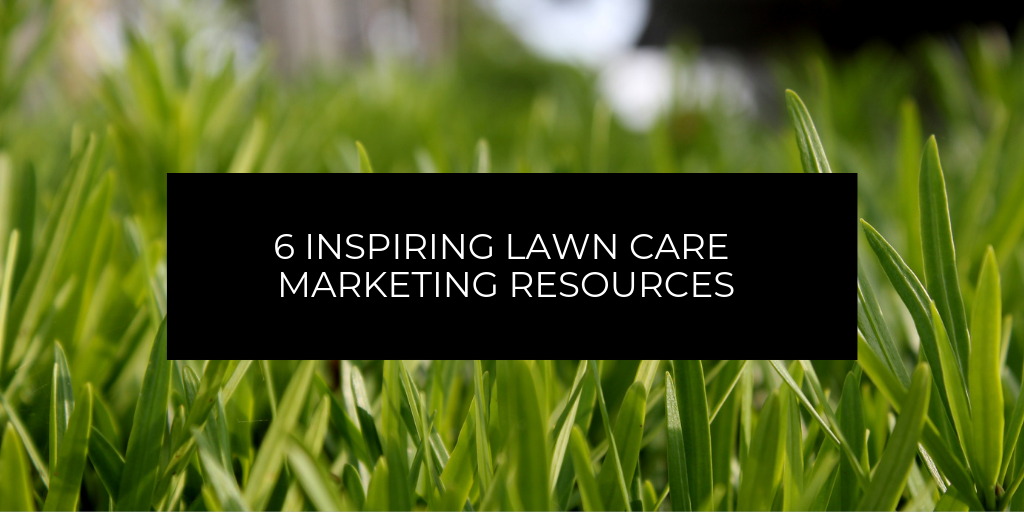 Just because you're gearing up for a crazy spring season, doesn't mean it's time to slow down on marketing and selling your lawn care services. Don't get off the marketing and sales hamster wheel just yet, or risk losing your momentum and compromising your growth opportunities.
Take 15 minutes each day to follow up with a lead, write a social media post, mail a post card or send out an email newsletter.
Has operations chaos sapped you of all creative juices? Check out the list of resources below on marketing and sales for busy LAWNtrepreneurs.
Holganix Launch Box
The Holganix Launch Box is filled with tools to help you start marketing your use of Holganix. It's an excellent resource to cheat on your marketing and sales initiatives and to R&D (rip off and duplicate) from marketing tools Holganix has already created for you. Tools include but aren't limited to social media posts, customer letters, blogs and email blasts, all on Holganix.
>>Download the Holganix Launch Box
Branding Your Lawn Care Company
Get inspired by this Holganix webinar featuring Linda Thomas, The Director of Marketing at Real Green Systems. According to Linda, branding is more than just a logo. Watch the webinar to establish what BRANDING really means and what you can do to establish a successful brand for your lawn care company.
Reading this blog via email, click here to access the video.
How to Get Your Ideas to Spread
In a world where consumers are faced with too many options, it's easy to ignore the ordinary and boring. Instead, Seth Godin urges marketers and entrepreneurs to build products, services and campaigns that are Remarkable. The term "remarkable" means it's worth making a remark about. Remarkable products, services and campaigns are inspiring and crazy, and certainly not boring.
Watch Seth Godin's TED Talk entitled, How to get your ideas to spread for remarkable marketing inspiration. Reading this blog via email, click here to access the video.
4 Minutes of Focused Spring Marketing Tips
Holganix CEO and Founder, Barrett Ersek is a former lawn care company owner. In the below 4-minute video, Barrett compiles his favorite lessons on spring marketing from his 20+ years of experience on building, running and selling lawn care companies. Hint, getting customers from marketing initiatives doesn't ALWAYS mean selecting the cheapest tool in your marketing arsenal.
Reading this blog via email, click here to access the video.
Social Media Tips for Lawn Care Companies
Social media is a tough nut to crack. However, utilizing social media in lawn care enables you to build relationships with customers, creating a more loyal fan base. Furthermore, you can tap into your customers' friends or followers and maintain an up-to-date flow of information about the goings-on in your company including coupons and sales.
This short blog will discuss how to jump on the social media bandwagon with tips specific to the lawn and landscape industry.
>>Read the social media blog article
Your Elusive, Creative Genius
For those of you stuck in a creative rut, here's a TED Talk that is sure to inspire your inner creative genius. Elizabeth Gilbert of famed Eat, Pray, Love explores the art of creativity and shares the radical idea that, instead of the rare person "being" a genius, all of us "have" a genius.
Reading this blog via email, click here to access the video.