By Kaitlyn Ersek on Feb 4, 2021 10:20:59 AM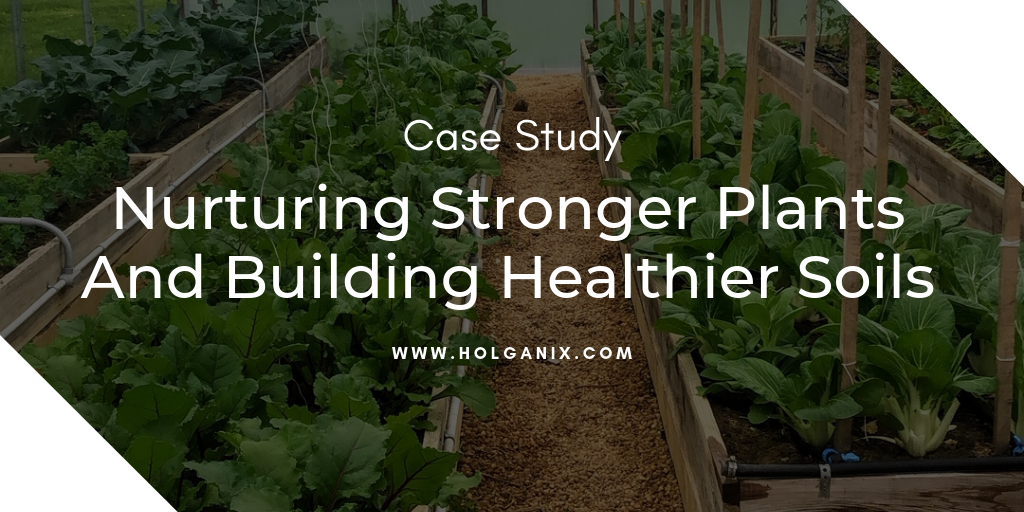 "There's something really special about working with our students in our edible garden project," explains Kim Hisler, Patton Middle School's Family and Consumer Science teacher. "It's one thing to explain nutrition and plant growth stages to a child from a textbook - but to truly show the students and work with the students in the soil and watch these fresh vegetables grow - that's a completely different level of learning. In fact, hands-on education or experimental education is especially meaningful for middle-school aged children."
Kim runs Patton's edible garden project, an initiative that grows fresh produce for community members in need while introducing and expanding the students understanding of science, nutrition and healthy eating habits. Patton's garden project encompasses three tunnels and 22 raised beds. Some of the vegetables are also grown hydroponically and aeroponically.
"We grow spinach, peas, kale, cabbage, lettuce, bok choi, swiss chard, radish, beets, broccoli, cauliflower, scallions, potatoes, onions, kohlrabi, turnips and herbs as our cool season crops, plus all of the warm-season crops," states Kim.
Starting in April 2019, Kim started using Holganix Bio 800+ as a way to foster crop growth while being respectful of the school's need to use organic inputs.
In this case study, we'll be exploring the following topics as it relates to Patton's Edible Garden Project. Click the link to skip to the topic of your choosing! Or, continue scrolling to read the full story.
Why kim started using holganix bio 800+
In the past, Kim would add fresh compost to the garden beds before planting but had never applied any fertilizer or other inputs. "Each year we would have various diseases and pests, but it was important to the school and health of the students that we didn't use pesticides," notes Kim. "Instead, we took an approach where we build soil health through compost in order to care for the crops. We also usually sacrifice one or two crops to bugs so the other crops thrive."
This year, Kim ran into difficulties getting the compost and wasn't able to top her beds off. "Early on, I could tell my soil quality wasn't the best and I was really worried about running into a lot of problems with soil health in our beds.
Plus I was about ready to give up on our hydroponics altogether - the lettuce was really deficient in nutrients with zero growth over a span of a few weeks."
Then, in late April Kim started using Holganix Bio 800+ on the crops, which had been donated by Holganix.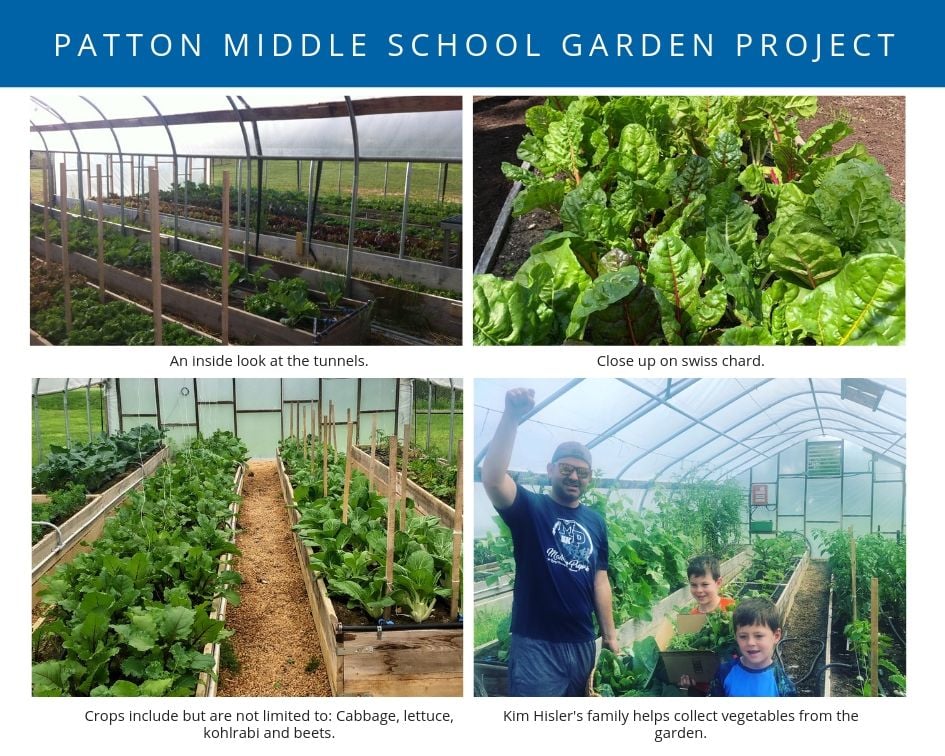 Results Seen with Holganix Bio 800+
"I added the Holganix Bio 800+ and some Holganix nutrient products to the hydroponics and literally within a few days the color and growth of lettuce looked amazing," explains Kim. "I have been growing lettuce at the school for ten years now and everyone is saying this harvest of lettuce is the best tasting I have ever grown," Kim assures that from now on, adding Holganix products will be her new method of growing hydroponically or aeroponically.
In addition to the hydroponics, Kim has used Holganix Bio 800+ on the raised beds. "The raised beds also look very healthy, without any pests or disease problems which are rare especially with all of the rain we have had!"
According to Kim, "I am really excited to try the Holganix Bio 800+ with our summer crops, especially our tomatoes! I'm hoping that the microbes in Holganix will help build our soil and plant health to help combat the blossom end rot we typically see."
Holganix Bio 800+ is designed to build healthy soils and strong plants by harnessing the power of over 800 species of soil microbes. Farmers using our Bio 800+ products are seeing increased crop yields, stronger root systems and more resilient plants that are better able to withstand the stresses caused by disease or weather.
Dig Into The Data: University and Commercial Grower Trials
Over the past four years, we have been compiling data on several different crops in different geographic zones to deepen our understanding of how Holganix Bio 800+ can help farmers maximize crops. Click the button below to access a sample from our 2017 and 2018 collection.