By Kaitlyn Ersek on Sep 30, 2021 10:00:00 AM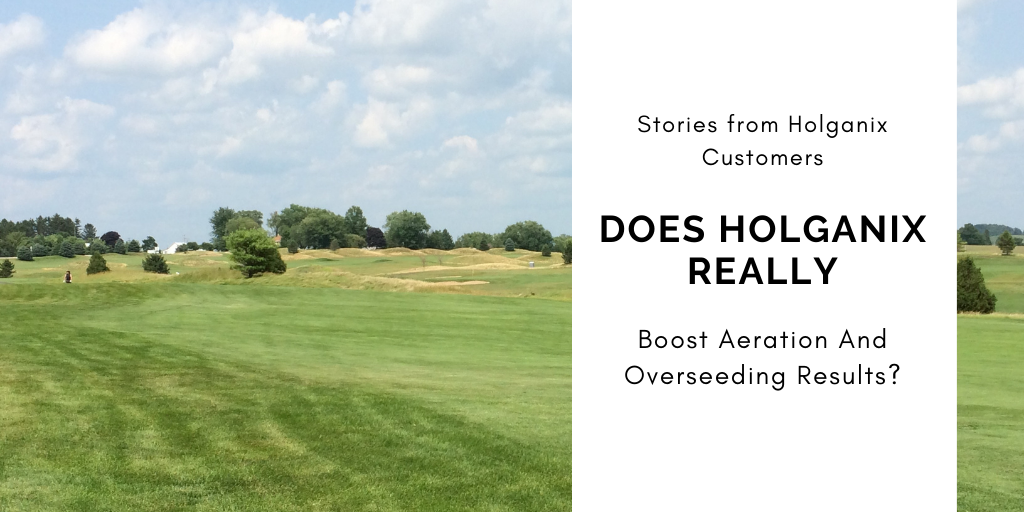 Holganix Bio 800+ enhances the effects of aeration and overseeding. Ingredients in Holganix Bio 800+ increase seed germination and nurture seedling growth. Holganix Bio 800+ also fosters healthy root growth and breaks down compaction within the soil.
But, does Holganix Bio 800+ REALLY boost aeration and overseeding results?
Don't ask us. Ask our customers! Across the country, Holganix customers are seeing excellent results with Holganix Bio 800+ during aeration and overseeding.
Andrew Young, Woodbine Bend Golf Course
Stockton, Illinois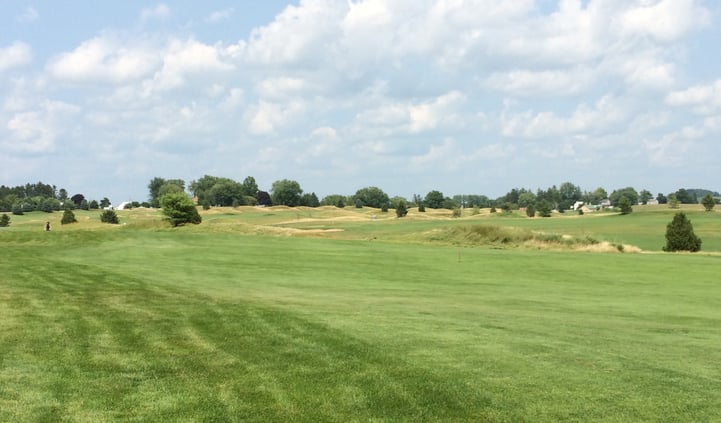 "The healing time after aerifying has decreased since using Holganix Bio 800+," claims Andrew Young, superintendent at Woodbine Bend Golf Course. Typically, it would take the course two weeks to heal but with Holganix, Andrew reduced recovery time by one week!
"And my roots? They are just crazy!" says Andrew. "You can't even see soil; all you see are white, healthy roots."
Terry Schafer, Terry's Lawn Service
Morristown, Indiana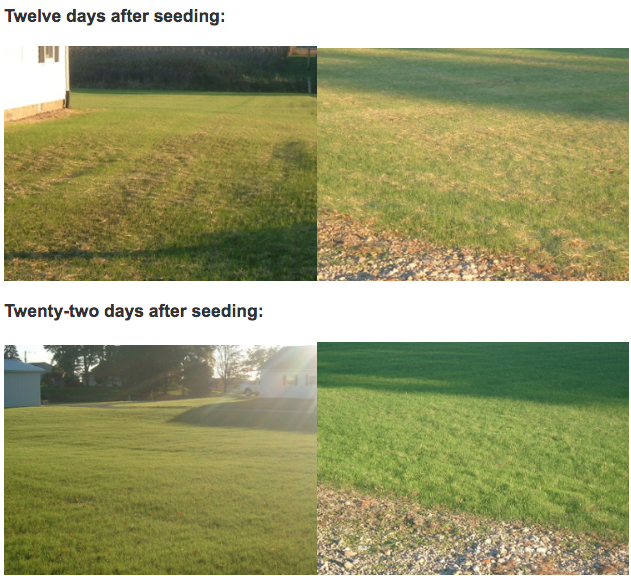 Terry Shafer completely renovated his 1.5-acre yard. He reseeded his turf with 90% TTTF and 10% Blue seed. Seven days after seeding, Terry applied Holganix Bio 800+ Lawn at a rate of 10 ounces per 1,000 square feet. Twelve days later, the turf was progressing steadily and had filled in nicely.
According to Terry, "I put [Holganix Bio 800+ Lawn] into my program this spring on a majority of my lawns and have been very impressed and happy with the results I have seen thus far."
Sam Whitehouse, Whitehouse Landscaping
Boyertown, Pennsylvania

Sam Whitehouse, co-owner of Whitehouse Landscaping, decided to compare Holganix Bio 800+'s results on seed germination with other starter fertilizer products.
Can you guess which pot was treated with Holganix Bio 800+?
Dan Thomas, Ed Smith Stadium
Sarasota, Florida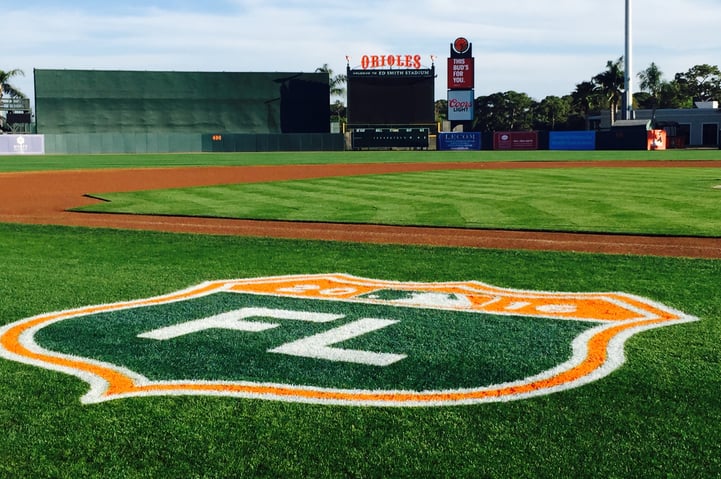 "We typically overseed between Thanksgiving and Christmas," explains Dan Thomas, Groundskeeper at Ed Smith Stadium, the spring training field for the Baltimore Orioles.
Normally, Dan does an initial round of seed followed by a second or third round to ensure the turf grows dense. Since using Holganix Bio 800+, "I only go out one round and then do a touch up in certain areas. I'm not adding more seed, just getting more out of the seed I put down."
According to Dan, because of his results with seeding, he is going to lower his seed budget, saving money.
How Can You Learn More About Using

Holganix

Products?
From fertilizer maintenance to landscape installations, we have a library of products that nurture green, lush landscapes. Holganix products are crafted with soil health in mind, which means our products provide not only the short-term result you are looking for, like a green, weed-free lawn but also give you the long-term benefit of building healthy soils that care for the plant naturally.
Additionally, many of our products drive results while reducing the need for fertilizer and pesticides. Not only do reductions in inputs benefits the environment, but they can be an advantageous marketing tool!
Use our products together in a recommended fertilizer program or work with one of our specialists to build a program that's just right for your business.
Check out our case studies to dig in deeper! Or give us a call to speak with a Holganix representative!