By Kaitlyn Ersek on Sep 13, 2016 11:00:00 AM
Holganix Bio 800+ enhances the effects of aeration and overseeding. Ingredients in Holganix Bio 800+ increase seed germination and nurture seedling growth. Holganix Bio 800+ also fosters healthy root growth and breaks down compaction within the soil.
But, does Holganix Bio 800+ REALLY boost aeration and overseeding results?
Don't ask us. Ask our customers! Across the country, Holganix customers are seeing excellent results with Holganix Bio 800+ during aeration and overseeding.
Andrew Young, Woodbine Bend Golf Course
Stockton, Illinois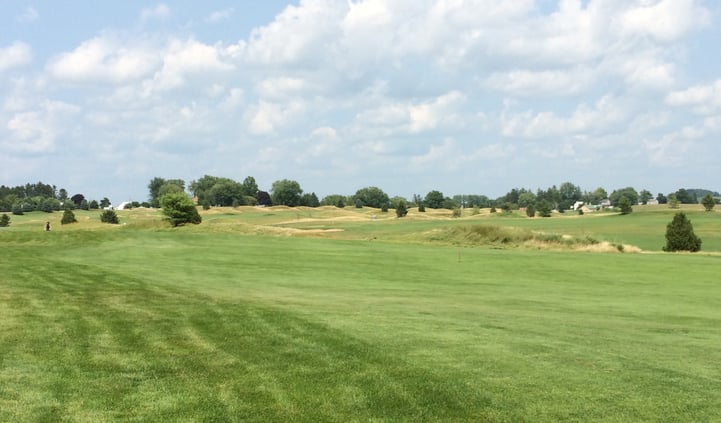 "The healing time after aerifying has decreased since using Holganix Bio 800+," claims Andrew Young, superintendent at Woodbine Bend Golf Course. Typically, it would take the course two weeks to heal but with Holganix, Andrew reduced recovery time by one week!
"And my roots? They are just crazy!" says Andrew. "You can't even see soil; all you see are white, healthy roots."
Terry Schafer, Terry's Lawn Service
Morristown, Indiana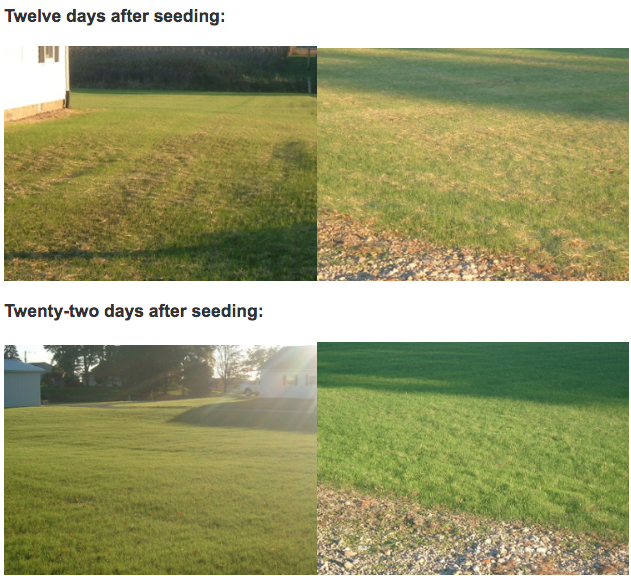 "We were really excited by the quality of the turf," says Tom Fox, Terry Schafer's distributor representative from Advanced Turf Solutions. Terry is the owner of Terry's Lawn Service from Morristown, Indiana.
Sam Whitehouse, Whitehouse Landscaping
Boyertown, Pennsylvania

Sam Whitehouse, co-owner of Whitehouse Landscaping, decided to compare Holganix Bio 800+'s results on seed germination with other starter fertilizer products.
Can you guess which pot was treated with Holganix Bio 800+?
Dan Thomas, Ed Smith Stadium
Sarasota, Florida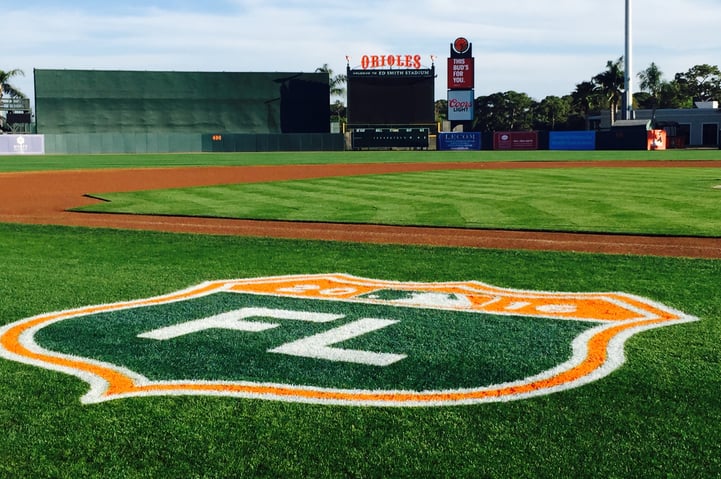 "We typically overseed between Thanksgiving and Christmas," explains Dan Thomas, Groundskeeper at Ed Smith Stadium, spring training field for the Baltimore Orioles.
Normally, Dan does an initial round of seed followed by a second or third round to ensure the turf grows in dense. Since using Holganix Bio 800+, "I only go out one round and then do a touch up in certain areas. I'm not adding more seed, just getting more out of the seed I put down."
According to Dan, because of his results with seeding, he is going to lower his seed budget, saving money.
What are our customers saying on social media?
Aside from our case studies, Holganix customers are talking about aeration and seeding results online. Here's what two Holganix Bio 800+ customers had to say about the product on Instagram.