By Nicole Wise on May 29, 2014 11:10:00 AM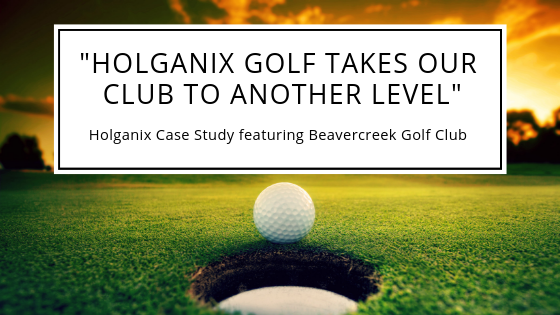 "Holganix Bio 800+ Golf is a tool we can use to take our club to another level," says Mike Gafkjen, Superintendent of Beavercreek Golf Club in Beavercreek, Ohio.
Gafkjen first started testing Holganix Golf in 2013. By 2014, he was commited to a full greens program with Holganix Golf.
Mike Gafkjen has been in the golf course industry for 26 years and has been a part of the Beavercreek team since 1995. His history with organic products is limited, although he admits to playing with granular organic options on tee boxes in the past.
Beavercreek is listed as a 4.5-star golf course in Golf Digest's "Places to Play." The public course is nestled among woods and meandering streams, making for the perfect challenge and atmosphere for golfers.
For Gafkjen, his decision to utilize Holganix Golf on a massive scale at Beavercreek lays in his test results.
Gafkjen recalls one story in particular where he compared Holganix Golf on a fairway to a non-treated Holganix fairway. He had first sprayed Holganix Golf at the start of September; come October "we had a lot of dollar spot… with the exception of the fairway that was sprayed with Holganix Golf."
At the end of the day, Holganix Golf isn't a fungicide but Holganix Golf does reduce the need for fungicides or makes them work more effectively. Holganix Golf improves the use of fungicides and many professionals can reduce the amount of fungicides used because the product builds functioning soils that result in resilient turf with deeper, thicker root systems. In fact, by having more resilient plants with a better root system, these plants are better able deal with the stresses caused by disease. The result is that you can often reduce the need for certain fungicides.
Watch the video below to learn more about Beavercreek Golf Course's experiences with Holganix Golf.