By Nicole Wise on Apr 1, 2014 1:26:00 PM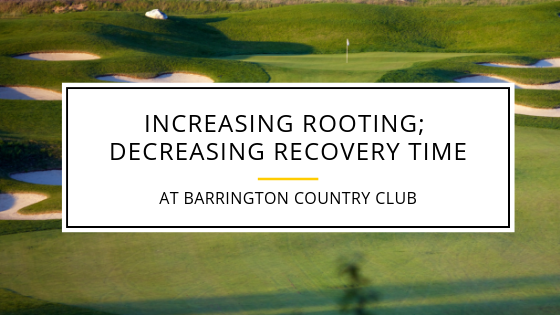 Anthony Robertson, golf and grounds superintendent at Bloomington Country Club in Bloomington, Indiana, has dedicated his career to maintaining beautiful golf courses. He has been in the industry since 1998, starting as an assistant superintendent before becoming a golf superintendent in 2010.
As a golf course superintendent, Anthony has used several different organic products on his course before using Holganix Bio 800+ Golf.
Holganix Bio 800+ Golf naturally promotes turf performance, building strong roots and improving turf resilience against traffic, disease and weather stressors. Holganix Golf harnesses the power of over 800 species of beneficial soil microbes that work to increase nutrient availability for the turf and minimize your need for fungicides.
>>Learn More About Holganix Bio 800+ Golf's Ingredient List
Bloomington Sees Improved Turf Performance And Increased Recovery Time
Overall, his experience with Holganix Golf over the past year has been exciting. In particular,
Anthony attributes Holganix

Bio 800

+

Golf to the improved rooting on his putting surfaces
and in the quick aerification recovery seen at Bloomington this year.
"We saw great [aerification] recovery within 10 days while using the minimal amount of nitrogen," reports Anthony.
In fact, Anthony cut out all granular nitrogen applications during the recovery time and simply sprayed 1/10 lb of nitrogen per 1,000 square feet with Holganix Golf.
At the end of the day, "Our members were raving about how quickly the greens have healed after such an aggressive core aerification."
What Additional Results Has Bloomington Seen With Holganix Bio 800 Golf?
Watch the testimonial below, to hear Anthony's full story with Holganix Bio 800+ Golf at Bloomington Country Club.