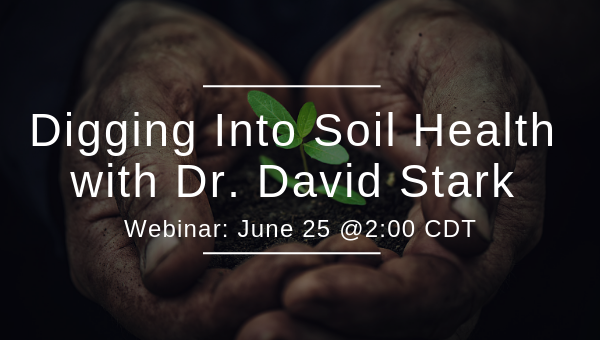 Webinar: Digging Into Soil Health With Dr. Stark
WHEN: Scheduled For June 25 @ 3:00 PM EDT
WHAT TO EXPECT:
Plants and microbes work together to build healthy, functional soils. Healthy soils is a direct indicator to improved plant performance - whether you are growing corn, trees, flowers or turf.
In this 25-minute webinar, Holganix President of Agriculture, Dr. David Stark reviews what it takes to build functional soils, digs into soil biology, and uses Holganix university and customer data to demonstrate the importance soil microbes have on plant performance.
WHAT ARE YOU GOING TO LEARN?
Why Soil Health Matters: Learn what soil health means in results

How To Improve Soil Health: Different ways of improving soil health, including the use of Holganix products

Why Microbes Matter: How do microbes relate to soil health and why do microbes matter
WATCH THE WEBINAR