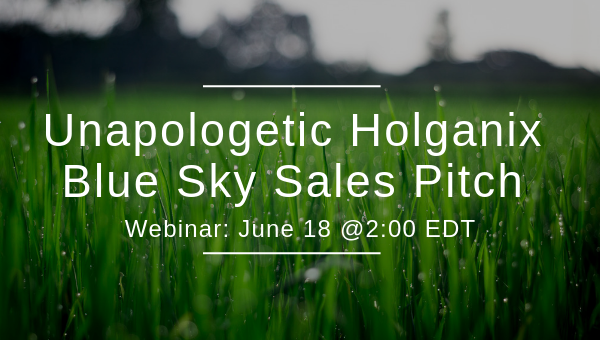 Webinar: The Unapologetic Holganix Blue Sky Sales Pitch
WHAT TO EXPECT:
Looking for thick, green turf without the harsh burn potential associated with traditional nitrogen fertilizers? This summer, incorporate Holganix Blue Sky 21-0-0 into your fertilizer program to get a pop of green color and long-lasting results. Holganix Blue Sky 21-0-0 is a slow-release nitrogen fertilizer charged with microbe food and nutrient enhancers to not just provide green turf, but also increase nutrient uptake and improves soil productivity.
Your hosts are Holganix CEO & Founder, Barrett Ersek and Holganix National Sales Manager, Rob McCoy.
WHO SHOULD ATTEND?
This webinar is ideal for lawn and landscape companies, golf course superintendents, grounds keepers, Holganix distributors, and other turf professionals
WHAT ARE YOU GOING TO LEARN?
Product Overview: Learn about Holganix Blue Sky 21-0-0 and how it functions.

Results From The Field: Rob McCoy takes us through customer case studies from the field.

Use and Application Directions: Review basic use and application directions.
WATCH THE WEBINAR
RESOURCES