Webinar: Turf Talk With GrowinGreen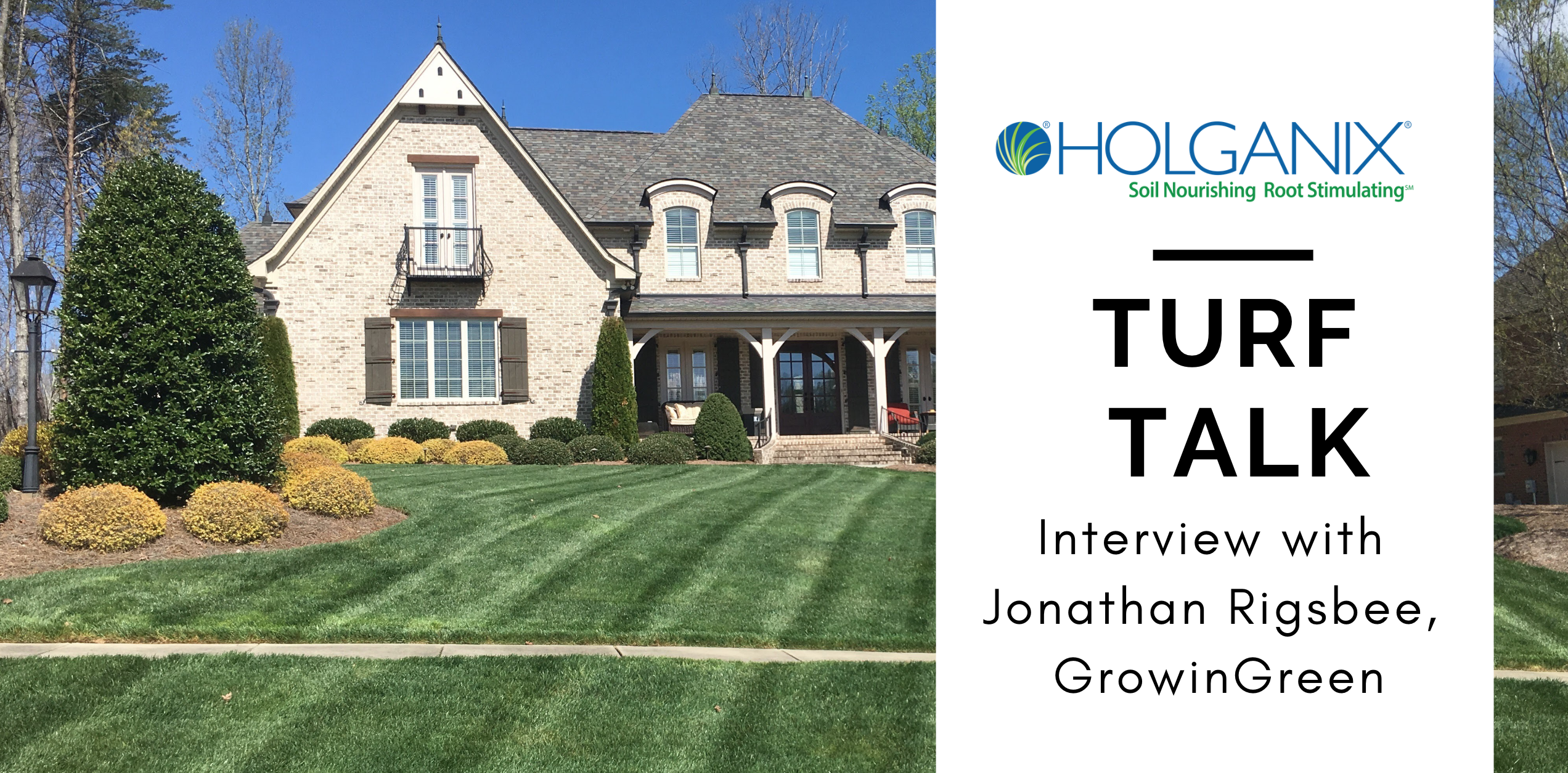 Holganix CEO, Barrett Ersek sits down with Holganix customer, Jonathan Rigsbee the "Turf Commander" at GrowinGreen Lawn Care.
In the webinar, they discuss (1) Results Jonathan has seen with Holganix Lawn and Holganix Tree & Shrub, AND (2) Tips for growing a lawn care company in 2019.
WHAT ARE YOU GOING TO LEARN?
Product Overview: Learn about Holganix products and how they function.

Results From GrowinGreen: GrowinGreen has been using Holganix Lawn and Holganix Tree & Shrub for several years now; hear about their results with both products.
Tips For Growing A Lawn Care Company: GrowinGreen is a growing enterprise, learn strategies to grow your business from both Jonathan and Barrett.
WATCH THE VIDEO BELOW
MEET JONATHAN RIGSBEE
With 30 years in the lawn and landscape business, a Turf Management and Horticulture degree from North Carolina State and a second Horticulture degree from Forsyth Technical Community Collage, Jonathan Rigsbee is the owner and CEO of GrowinGreen Lawn Care. At GrowinGreen, Jonathan believes in building an organization based on lean principles and common sense. He empowers his technicians to run their routes like mini-businesses and believes in investing in the best technology to increase efficiency and personal, customer service at the business. He has been using Holganix products since 2013.
Follow Jonathan on Twitter: @GGTurfComander or connect with him on LinkedIn here
RESOURCES
Technical Resources:
Marketing Resources