Which Holganix Golf Program is Right For You?
Strengthen your turf and build up its defenses for whatever the season brings your way. Holganix is your proactive approach!
Depending on your needs and availability, Holganix has designed Weekly, Bi-Weekly and Monthly Programs.
What's the difference? The Weekly and Bi-Weekly Programs spoon feed the Holganix biology to your soil ecosystem, allowing the soil to build a diverse and abundant supply of biology at a more rapid rate. However, because applying Holganix Golf Weekly and Bi-Weekly can be difficult for busy superintendents, the Monthly Program is an excellent alternative.
Regardless of the program, apply Holganix throughout the growing season.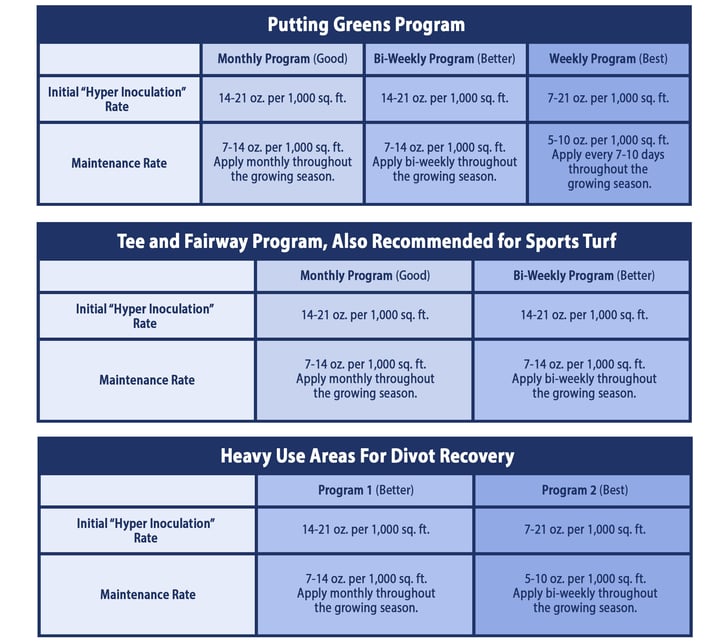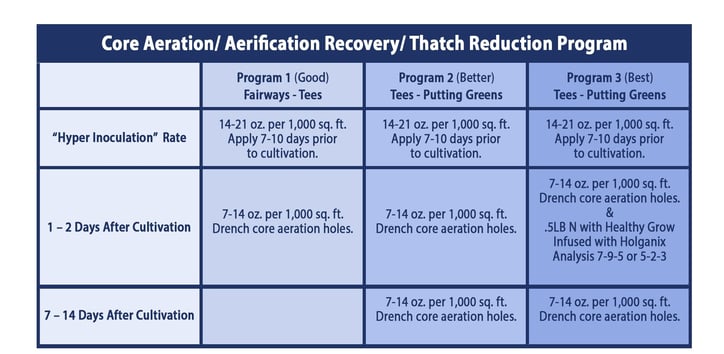 Application Requirements
>> Apply Holganix Golf when the soil temperature reaches 55 degrees for maximum benefit
>> 1.5 to 2.0 gallon per 1,000 square feet water volume
>> Only tank mix with approved pesticides from the Holganix Compatibility List
>> Irrigation not required after application
>> Mesh Screen Size 16 - 20 microns
>> Spray Tips: Largest size
Golf Superintendents that bought Holganix Golf, Also bought...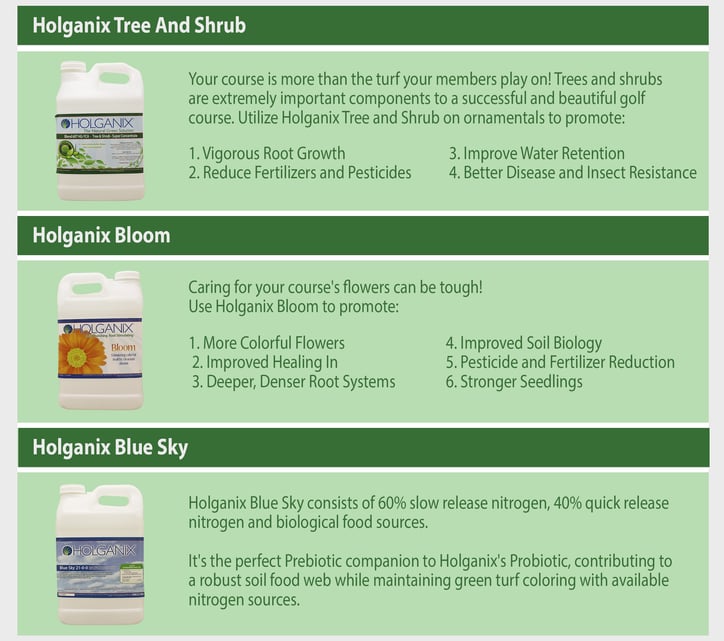 Want to Learn More About Holganix Golf?
Explore our resources on Holganix Golf including a brochure, SDS, Mix Fill Chart, Label and Compatibility List!
>>Download the SDS >>Download our Ingredient List
>>Download the Label >>Explore our Compatibility List
>>Download our Product Brochure >>Explore Holganix's University Testing