By Kaitlyn Ersek on Mar 16, 2023 9:30:00 AM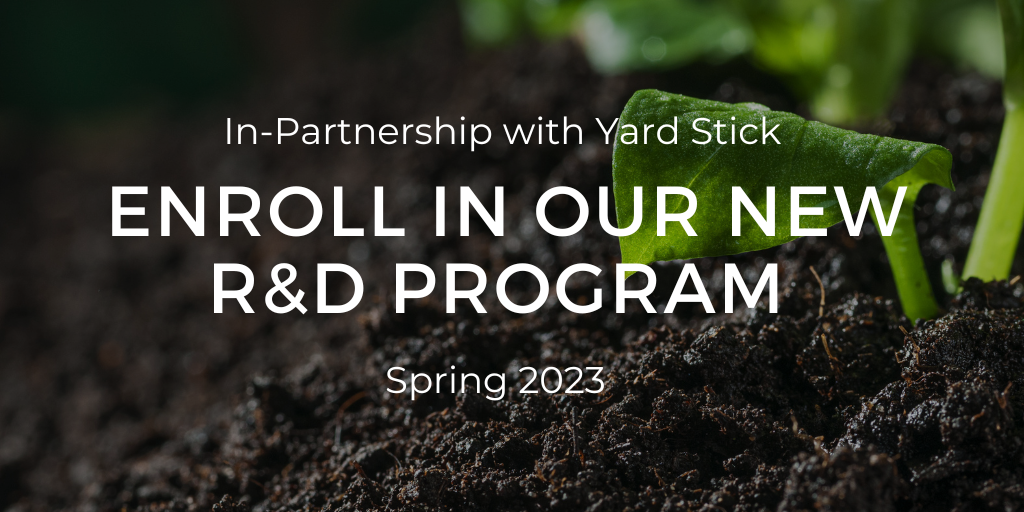 Are you interested in getting FREE carbon sequestration data from your farm? Holganix is partnering with Yard Stick to help advance the research and development of its carbon sequestration probe.
As a Holganix user, we would like to invite you to join Yard Stick's cohort of research farmers.
In exchange for allowing Yard Stick to use the probe on your land, Yard Stick will provide FREE data to participating farmers including organic and inorganic carbon, bulk density, pH, and texture to 45cm depth.
This is especially exciting for Holganix users because Yard Stick will allow Holganix to begin the process of quantifying carbon sequestration when using Holganix's Bio 800+ technology.
How does the R&D program work?
Yard Stick's R&D Program is free of charge for all participants. Yard Stick trades safe and legal field access for high-quality soil data. Here's how it works:
Yard Stick is developing new experiments all year, so if and when your land is a good match for a specific pilot, they will reach out to you to coordinate things like the best timing to take samples.




Before Yard Stick goes into the field, you and Yard Stick will both sign a straightforward agreement that clarifies data rights.

Yard Stick will take calibration readings in areas that you and Yard Stick agree upon, 100% at Yard Stick's cost.

When the lab analysis is complete, Yard Stick will share back all the results with you as a thank you, which includes organic and inorganic carbon, bulk density, pH, and texture to 45cm depth.
Next Steps:
If you or someone you know might be a good fit for our R&D program, please send an email to rpatel@holganix.com to be connected with the Yard Stick R&D team.
Learn More: