By Nicole Wise on Feb 5, 2013 5:22:00 PM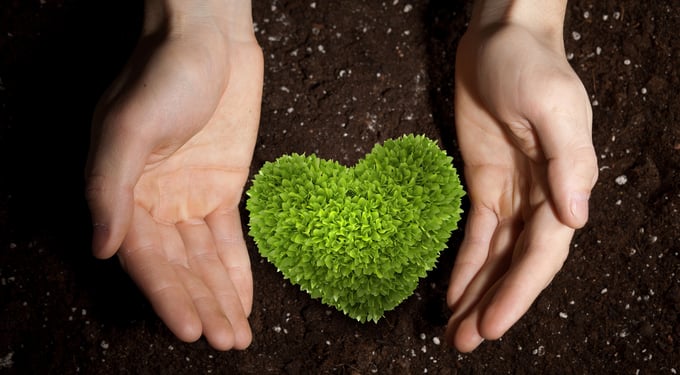 According to growth guru Verne Harnish, "The key to maintaining a cohesive culture is discovering a set of core values that accurately reflect the nuances of the organization's personality."
Looking to create core values?
How do you discover your company's core values? Harnish recommends Jim Collins' and Jerry Porra's article "Building Your Company's Vision" as an instruction manual.
At Holganix, we have five core values we live by. Each of these core values represents an important aspect of what makes Holganix special and how we want to have a positive impact on our clients and the world.
Creating core values in your business can be a great activity to help make decisions and create a focused team.
What are Holganix's core values?
We thought we would share our core values with you today not only to help you understand why we do the things we do, but to inspire you to create your own list of core values.
Passion for Possibilities.

Having a passion for possibilities is important to our company culture because it helps each team member of Holganix daydream about possibilities and innovation within our business.

Inspired, Positive & Grateful.

These are key attributes we try to focus on in order to make sure we are doing our best by our clients and Holganix. Being inspired and positive lead to a better relationship with one another, and with our clients. Being grateful is an important attribute, especially when it comes to being grateful for adversity. Being grateful for adversity leads individuals to seek a positive outlook and opportunities for success and growth. Positive energy leads to an upward spiral for all.

Community (Building Partners).

Creating a community where everyone helps and collaborates for the success of the whole.

Evolution and Revolution.

In a time when fertilizer prices are through the roof and the government is cracking its whip on regulations, an evolution or revolution is necessary in the lawn care industry. Furthermore, we must continuously innovate and evolve, otherwise we become table stakes.

Sustainable Growth.

We like to call this value "growth to the fourth power," which means growing people, businesses, plants and profits.
Once you discover your core values...
Once you discover your company's core values, Harnish recommends several ways to bring them to life within your business.
One of those key ways that Harnish recognizes is to utilize story telling. By recognizing moments that your employees and colleagues have followed a core value, it further strengthens the bond within your company.
For Verne Harnish's complete list on bringing your core values to life, check out his article here.