By Nicole Wise on Feb 26, 2013 11:48:00 AM
The Holganix How To Series
Production Efficiency Through the RAD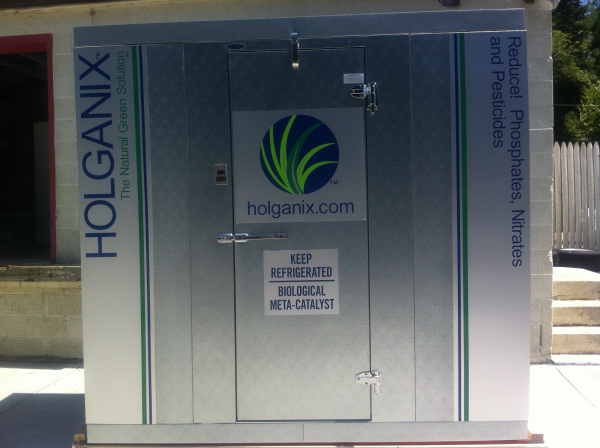 Anything you can do to cut down on the time spent at your shop translates to an increase in production with more time out on the lawns. That means it's time to stop waiting for the trucks to finish filling and come up with more efficient and safer ways of getting technicians out on the field faster.
The Holganix RAD (Refrigeration Automated Dispensing System) allows you to fill up your trucks faster at approximately 4-8 minutes for an average 200-gallon tank. One way to discover if your technicians are spending too much time in the parking lot is to time how long it takes you to fill an average 200-gallon tank. If your trucks can't be filled within 10 minutes, something's wrong.
The RAD also allows for a safer filling procedure. Your technicians can mix Holganix with other components at chest height. Why is that so important? That means you have less technicians climbing up slippery ladders, less accidents and less money spent on workers' compensation. The RAD saves you the headache of worrying about accidents while saving you time filling up your truck at the shop. It's safer, easier and more convenient.
Click here to see a video on the RAD.