By Nicole Wise on Jul 11, 2013 11:31:00 AM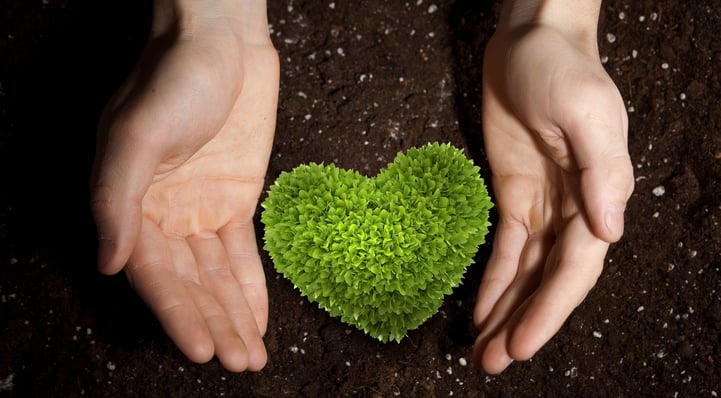 No matter which bionutritional product you use, incorporating bionutrition into turf, plants or crops can mean big pay offs for users.
Bionutritional products are proven to promote strong plant health and often allow companies to use less traditional inputs like fertilizers and pesticides.
However, there are distinct differences in each product that make it unique and should be considered when selecting a bionutritional product for your program.
What is the difference between SumaGreen and Holganix Bio 800+?
Lately, we've received questions about SumaGreen and how it's different from Holganix Bio 800+. SumaGreen is another bionutrtional product in the market that contains a select few ingredients found in the Holganix Bio 800+ formula. Keep in mind that Holganix Bio 800+ contains over 800 species of beneficial microorganisms, nutrient enhancers and microbe food.
After putting the question before our scientists for study, they concluded that there are several differences between the two products (these observations were based on the product label and the SumaGreen website only).
See below for a table listing a comparison of ingredients found within Holganix and SumaGreen.
**Please note that a reader of this blog notified Holganix that SumaGreen may contain Trichoderma.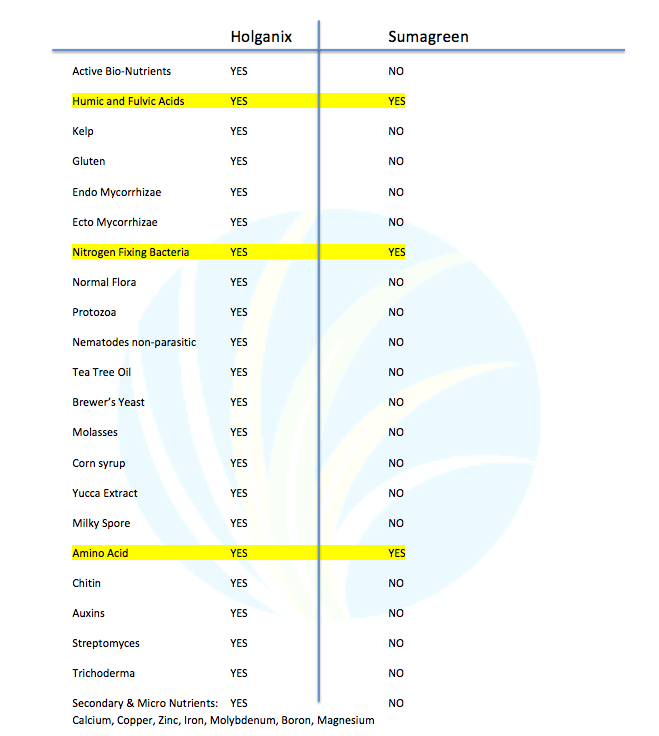 Thinking about incorporating bionutrition into your program?
Consider these helpful hints for selecting the right bionutritional product for your company.
Do you have additional questions about Holganix Bio 800+? We are happy to help answer any questions about Holganix and the unique differences between Holganix Bio 800+ and other bionutritional products on the market. Please don't hesitate to use us as a resource for any of your questions or concerns about plant health.