By Nicole Wise on Aug 8, 2013 3:17:00 PM
Marketing Hints and Tips
Crank Out that Fall Marketing Plan!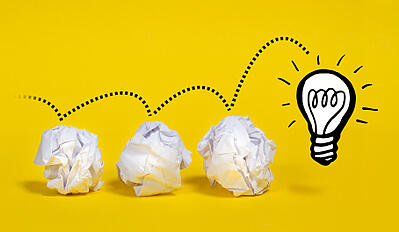 It seems like only yesterday we were excitedly preparing for the impending spring craze. Even though it may feel like we are in the midst of summer, fall is coming sooner than you think. Now is the time to start discussing your fall marketing plan in order to capitalize on growth opportunities for the end of 2013. What can you do to get your marketing plan in shape?
Create a fall BHAG. Creating a Big Hairy Audacious Goal, or BHAG, is critical for the season's success. Gather up your team and discuss what your fall sales goal is for the season. Remember to break down your goal by week and day to make your BHAG more quantifiable. Check out this blog entry on BHAGs for additional information and instruction.
What are you going to sell? Fall marketing allows you to promote those last 2 to 3 fertilizer applications but also acts as an avenue to up-sell your current customers. Remember to reach out to customers about upgrading their fertilization program to include core aeration and seeding and other fall specials.
Set the sales hook and reel them in! What incentives are you offering new customers for signing on with your company? Remember to keep core aeration and free fertilization in your back pocket of sales tricks. Offering current and prospective customers the ability to prepay in exchange for a small discount is another great hook! Your customers get a nice discount for their efforts and you get cash upfront for growth opportunities.
Join in on a Wise Webinar. Nicole Wise, Holganix Head of Marketing, has announced a new webinar series designed to help get your fall marketing plan ship shape. RSVP with Nicole for her webinar series at nwise@holganix.com.