By Nicole Wise on Jan 24, 2014 10:28:00 AM
Marketing Hints and Tips:
Building density in your lawn care market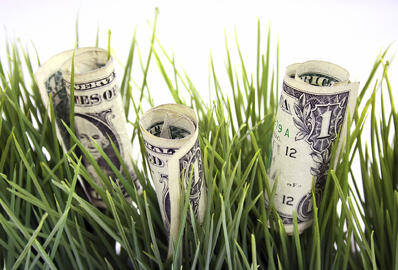 *This blog has been reposted
Golden Streets could be your ticket to profitable new customers. In a recovering economy, the golden street approach is your salvation, or get out of jail free card. But why do you need it? Two words: Windshield Time. Windshield time is the time technicians spend sitting in the truck, doing nothing but driving. If you want better profits, you need to cut this time down and the best way to do that is by catering to your golden streets. These are the neighborhoods where you already have profitable customers and have a good potential to add more customers. By building a customer base on golden streets your technicians spend very little time sitting and a lot more time working and securing profits.
How do you find them? Start by grading your current customers. Use your memory, Google Earth or your managers to sift through your current customers and "grade" their worth (click here to find an example of a grading system our customers have found useful in the past). Once you get your "A Streets" grab hold of them and don't let go. Fall over yourselves to grant them their every wish and WOW them with the greatest service they've ever had. Once you've got them hooked, neighborhood gossip will circulate and soon you'll be servicing several of their neighbors.
One thing to keep in mind when it comes to "A Streets" is that they love results but they also tend to be "environmentally conscious." A great way to spark their interest in your company is by going organic! Don't worry; making the switch isn't as hard or expensive as you think. In fact, using Holganix, for example, will even save you money.