By Nicole Wise on Jan 28, 2014 5:09:00 PM
Marketing Hints and Tips:
What Great Salespeople Do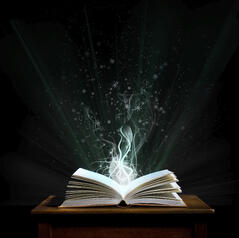 Once upon a time… that is how all good stories have begun; what if it's how you began your sales pitch as well? According to best-selling authors Michael Bosworth and Ben Zoldan of What Great Salespeople Do, stories could be the key element to close a deal.

Traditionally, technical selling has reigned supreme. Salespeople have appealed to the left – technical and logical – side of the brain in order to encourage individuals to purchase a product or service. However, that methodology has been dethroned. Emotional connection fostered by storytelling, ultimately appealing to the right, creative and emotional, side of the brain, has proven to be the reason why most individuals make decisions. Not sold on the idea? Technical selling still has a role. While individuals are sold via an emotional connection, their decision-making is often verified through factual information.
Where does storytelling come in to play? Storytelling is a powerful tool in your selling arsenal
that helps build an emotional connection with your clients and prospects. Storytelling allows salespeople to illustrate a point while appealing to the right emotional side of the brain as opposed to battling the skeptical and technical left side.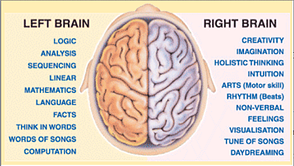 Remember Apple Computer's Super Bowl commercial "Think Different"? Pictures of revolutionary individuals such as Gandhi, Martin Luther King Jr and Amelia Earhart flashed upon the screen and at the same time the voice of Richard Dreyfuss (Golden Globe and Academy Award winner) addressed the audience and spoke about the "crazy ones" - those that think differently and changed the world. What's the point to that story? Apple thinks differently; they challenge the status quo. "When the "Think Different" campaign launched, Apple immediately felt the boost despite having no significant new products. Within 12 months, Apple's stock price tripled. A year after the "Think Different" launch, Apple introduced their multi-colored iMacs. The computers represented revolutionary design, and they became some of the best-selling computers in history" (Forbes).
What does that mean for you? Next time you're speaking with a current or prospective client, consider if you have a story to illustrate your point. For example, tell a story about how your company saved the day and took care of a weed problem within an hour of hearing about the complaint. Or, next time you find yourself working on a postcard or other direct mail piece, consider what your piece says about your company. Does it tell a story? Does it appeal to the emotional side of the brain? Or is it stuffed with factual data that best serves the technical and often skeptical left side?
Works Cited:
http://www.forbes.com/sites/onmarketing/2011/12/14/the-real-story-behind-apples-think-different-campaign/7/
http://storyleaders.com/home-page/