By Nicole Wise on Mar 4, 2014 9:17:00 AM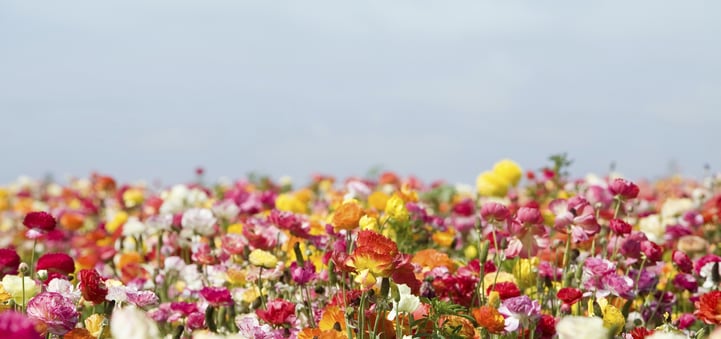 1. Vigor and Color
Holganix Bloom ingredients allow you to reduce the amount of fertilizers and pesticides needed to promote annuals with vigor, life and color. Buckets of fertilizer can be replaced by teaspoons while maintaining its effectiveness.
Nitrogen and phosphorus fixing bacteria unlock nutrients in the atmosphere and soil for plant uptake. Mycorrhizae and trichoderma fungi promote root growth, allowing the plant to mine for nutrients, minerals and water deeper in the soil.

2. Moisture Retention
Drought got you in a funk? Mycorrhizae fungi contained in Holganix Bloom help flowers better retain moisture and build dense, healthy root systems. Additional ingredients such as yucca extract and sugars, assist with water retention.
That means your flowers will need on average less irrigation, will stay healthy longer even in a drought and recover from drought stress faster.

3. Healing In Flowers During Installations
Worried about healing in your plants during installs? Ingredients such as mycorrhizae and lignin polymers among others help break down potting media and help nurture healthy roots that will more easily adapt to new habitats.

4. Building healthy plants
The ingredients within Holganix Bloom foster healthy plant growth, allowing the plant to be better equipped when faced with stresses.
5. Don't panic, it's organic
Holganix Bloom is a 100% organic plant probiotic product that promotes strong plant health and vigor. With Holganix Bloom, it's all about providing a probiotic solution to plant wellness.
Does Holganix Bloom Really Work?
Don't ask us. Ask our clients! We have several case studies featuring greenhouses, landscapers and golf course horticulturists that use Holganix Bloom on a daily basis to nurture healthy flowers on their properties.