By Nicole Wise on May 27, 2014 12:33:00 PM
The Holganix Blog:
Winning the hearts and minds of your stakeholders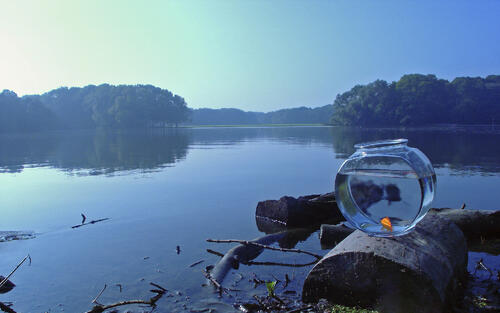 One day, Appletree Answers CEO John Ratliff found himself having a beer with a good friend and fellow CEO of a similar business. Both men owned call service answering businesses that catered to professional firms. The friend asked Ratliff if he tracked Appletree's front line employee turnover.
"I told him we had 110% front line turnover," stated Ratliff. Instead of consoling, Ratliff's counterpart grew excited. "That's incredible!" he stated. It turns out that call centers averaged roughly 300% turnover in 2008. By industry standards, Ratliff's miserable 110% was exceptionally good!
"That was my eye-opening moment," stated Ratliff. He realized he had surpassed what the industry thought was acceptable. Yet after doing the math, Ratliff and his team at Appletree understood that this "good" performance meant that at $5,000 per turnover, they were conservatively faced with a $2.2 million problem – a huge problem for a company generating just $16 million in annual revenue.
Despite the realization that he was blowing away the competition, Ratliff decided to tackle this issue ever more aggressively.
The Appletree executive team pulled together 50 ideas for how to reduce employee turnover. In the end, the one they loved best was what they called Dream On, a concept based on the Make-A-Wish Foundation. Front line employees were encouraged to submit dreams to the executive team with the promise that some would be chosen and fulfilled.
Ratliff's first wish granted was from an employee going through a divorce: "She had been kicked out of the house with her two kids and they were living in a car," remembers Ratliff. This employee's dream was an apartment in which to raise her two kids. "We were all over it!" says Ratliff. Appletree paid her first and last month's rent and security deposit for the apartment. They also purchased over $1,000 worth of furniture and promised her landlord that if the employee was ever behind in payments, Appletree would pick up the slack.
Soon after, Dream On spread like wildfire and Ratliff was receiving tons of dream requests. Over a period of four years, Ratliff granted a total of 275 dreams. Other dreams he granted include: honeymoon trips, headstones for lost loved ones and birthday parties for employees' children. Another special dream Ratliff recalls is when one employee entered a dream on behalf of a fellow employee's husband who was deemed terminally ill with cancer.
For Ratliff, the end result was creating an awesome company culture and reducing employee turnover from 110% in 2008 to 30% in 2012, which in turn decreased customer attrition. Ultimately that led to an increase in gross margin from 47% in 2008 to 60% in 2012 and EBITA, which went from 14% in 2008 to 22% in 2012. In 2012, Ratliff was able to sell Appletree Answers for 11.5x EBITA. Ratliff believes that the high valuation was in part because of his company culture and low employee turnover.
If a call answering service can make a huge impact in their financials and valuation, how can winning the hearts and minds of your employees make a difference in your business and business culture? Lawn care companies also face high employee turnover, but that isn't the only problem winning the hearts and minds of employees can remedy. What do you think winning the hearts and minds of your employees could do to your sales? How do you think it could benefit your customer service? Or the effectiveness and efficiency of production?
Check out AppleTree Answer's Dream On video: