By Kaitlyn Ersek on Jun 20, 2014 10:40:00 AM
Marketing Hints and Tips
Lessons from the lawn and landscape all-star league and their MVPs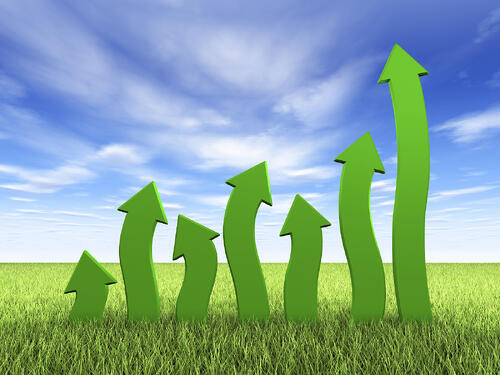 Boasting a combined revenue of $7,250,525,080, the top 100 lawn and landscape companies truly create an all-star league of industry players (list compiled by Lawn and Landscape Magazine). The Top 100 includes the most profitable (in terms of revenue) lawn and landscape companies in the United States and Canada. Some of these names, like TruGreen, Brickman Group and ValleyCrest, are familiar to you but others are less famous. There were a lot of fantastic stories around these companies, but here are three that really struck a cord as being remarkable and different, something we admire at Holganix.
We Care!
The first story is "The Grounds Guys" from Waco, Texas. At $18 million in 2013 revenue, The Grounds Guys occupy number 75 on the L&L. They grew by 52% from 2012 to 2013 and are expecting a slow down (if you could call it that) in growth between 2013 and 2014 to 23%. That's incredible growth! The founders are ten brothers that grew up with "green thumbs" and a core value of "caring" in their family. "We care!" says the Grounds Guys website. And they certainly do! They have an entire day devoted to caring called "WeCareDay," where the entire Grounds Guys team mobilizes into action and volunteers with local charities and nonprofit organizations! Want to grow exponentially? We aren't suggesting it's the silver bullet, but just imagine what core values like Grounds Guys' "We Care" attitude can do to shape your business?
Five-star Customer Service… Literally
Each year, Southern Botanical, based in Dallas, Texas (number 52 on the L&L 100 list at $24 million in revenue), sends their staff on a 4-day, 3-night retreat to a hotel. Pretty generous group, huh? However, there's a catch. While their staff may be staying at a hotel, they'll be working in it too. That's right; each year Southern Botanical sends their employees to train with hotel staff. It's all a part of their mission to deliver five-star service to their customers. During 2013's retreat, employees trained alongside housekeeping and valet teams. Some of the hotels they've trained at are the Four Seasons, Ritz Carlton, St. Regis, Park Hyatt and many more. "Each hotel provides employees with different tips and techniques to ensure good client-facing, or interaction between clients and employees." Talk about wowifying customers! How can you deliver five-star service at your lawn care company?
No Employees Here!
Our last story is of Garden Design located in Dallas, Texas (what's up with all these cool Texas-based companies?). At Garden Design, there are no employees. Nope, not a single one! That's because Garden Design has recently undergone a slight shift in their plans. The 30-million-dollar company decided it was time to give back to the employees. Garden Design is now an ESOP, making the employees shareholders of the company. Sounds a little too crazy for you? Well, consider the fact that between 2012 and 2013, Garden Design's revenue grew by 50% and that they're expecting an additional growth of 20% from 2013 to 2014. Garden Design also did $30 million in revenue and occupies spot 37 in the L&L 100 list. So, how you can win the hearts and minds of your employees? After all, it just might affect your bottom line!
At the end of the day, the founders of these amazing companies started off just like us. They bootstrapped their business, mortgaged their house to pay the bills and are working their butts off to reach their dreams. It goes to show that anything is possible!