By Kaitlyn Ersek on Jun 24, 2014 11:03:00 AM
Marketing Hints and Tips
Bursting at the seams?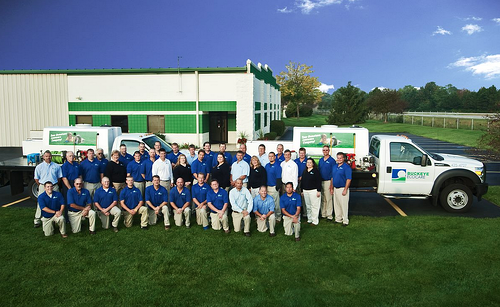 Bursting at the seams? That's what a Lawn and Landscape Magazine article dubbed Buckeye EcoCare's business growth. Mark Grunkenmeyer, founder and CEO of Buckeye EcoCare in Dayton, Ohio, is growing his business and growing it fast. However, instead of growing without restraint, Grunkenmeyer makes calculated, strategic moves in order to manage his growth. For Grunkenmeyer, it's all about maintaining sustainable growth of the business instead of surge growth, allowing him to continuously uphold his brand promise for great service.
So what's the trick? According to Grunkenmeyer in an interview with Lawn and Landscape Magazine, the trick is in target marketing specific zip codes that yield high profits and help build density. In addition, he'll zoom in and focus on the high profit potential zip codes and ensure that they receive mailings several times until he reaches saturation as opposed to just once.
"It's all about those golden streets," says Holganix Head of Marketing Nicole Wise of Grunkenmeyer's growth tactic. Golden streets are neighborhoods that your company already has a presence in and consists of homes that contain high profit potential. Ultimately, it allows you to cut down on windshield time, the time it takes your technician to go from place to place, and focus efforts on neighborhoods with the greatest reward opportunity.
For Grunkenmeyer, those golden streets are "single-family, owner-occupied households with certain income levels." Your golden streets might be different from Grunkenmeyer but the idea remains the same.
"And the repetitive mailing? I love that!" says Wise. "It all comes back to the marketing wheel. You have to be touching your prospects in some way every 3 weeks in order to ensure that your brand is remembered when those prospect's pain is at its greatest." Repeating marketing campaigns similar to how Grunkenmeyer sends out several mailings as opposed to just one, mirrors this idea. "Repetition, repetition, repetition!" says Wise.