By Kaitlyn Ersek on Jul 24, 2014 11:26:00 AM
Marketing Hints and Tips:
Keep it simple stupid!
Keep it simple stupid (KISS). You've all heard the phrase before, yet why is it that so few people truly capitalize on the idea? Why do we try to fit so many messages, offers and words into small spaces? Do we truly think anyone will take the time to read them?
When Casella wines launched the [yellow tail] brand in the competitive U.S. market, they didn't try and fit as many fancy words on their bottle as possible. Instead, they took the opposite approach. In an industry where wine manufacturers tend to cram lengthy descriptions on wine bottles, Casella (aka Yellow Tail) chose only six words. In less than three years after launching [yellow tail] in the U.S. market, they became the number one imported wine in America. Not only are they killing it in the wine arena, but they've expanded the market to amateur wine drinkers who were intimidated or turned off by the complexity of traditional labels.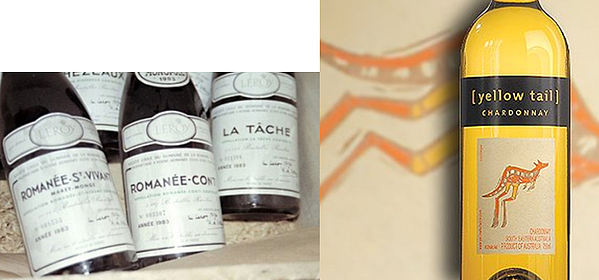 KISS is the golden marketing rule and it doesn't just apply to wine manufacturers; it applies to your lawn care company too! Check out the random postcard we pulled from Google Images. What do you think; is the postcard simple?

Here's an example (albeit a biased one!) of a postcard that follows the KISS rule. Notice the amount of wording, the offers and image that convey a clear-cut message.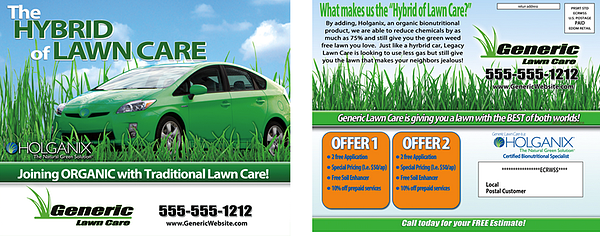 As we move into preparing for fall lawn care sales, marketing folks, keep this rule in mind: Keep It Simple Stupid.