By Kaitlyn Ersek on Sep 9, 2014 9:00:00 AM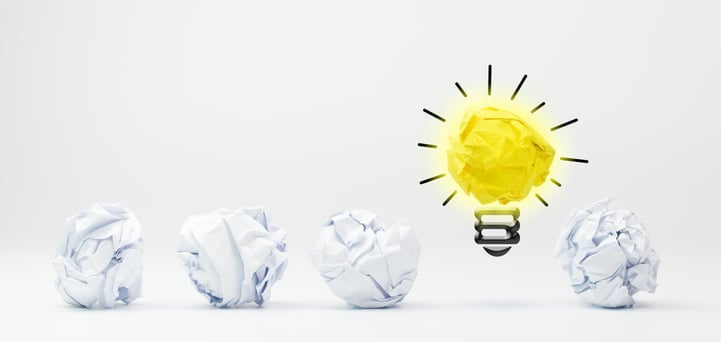 "We always try to have a relationship with our customer," says Terry Jungles, Co-Founder of Total Lawn Care (TLC) located in Indianapolis in a Lawn and Landscape Magazine interview interview.
For Jungles, TLC's relationship-focused business model is key to the success they've seen at TLC.
"When we started [TLC], we wanted to knock on every door and we wanted to shake everyone's hand." However, as the business grew, Jungles and co-Founder Mark Cavin, had to rely upon their employees - specifically the technicians - more and more to be the ultimate face and relationship builder between the customer and the company.
Making Technicians the Face of Total Lawn Care
In order to truly make their technicians the face of TLC, Jungles and Cavin merged traditional lawn care roles like service manager, sales manager or production manager into one single role, owned by each technician.
"Our technicians handle all those responsibilities, so they will go out and meet the customer to bring them on board, they provide the treatment and then if those customers have a problem, they can contact those individuals. There's no separation of responsibilities so they get to develop a relationship with our customers. Then they're doing business with an individual as opposed to a company."
New technicians at TLC are required to train for one year, accompanying experienced technicians on their route before claiming a route of their own.
"As a result," concludes Lawn and Landscape Magazine, "turn over is low…. And TLC's customer retention steadily measures around 90%." Most TLC employees have been with the company for a minimum of 5 years, many as long as 20.
The Ultimate Goal? Creating Healthy Turf.
However, at the end of the day, TLC's ultimate goal is creating healthy turf. According to Lawn and Landscape Magazine, "By setting agronomy as the ultimate goal, TLC strives for more effective products and more skills and knowledge to tackle lawn issues."
Jungles further highlights this point when he told Lawn and Landscape, "When we developed our business, we wanted to develop things first agronomicaly and then look at the economics of it. We didn't want to base ourselves on the economics of making money."
How does TLC build a better soil ecosystem?
In order to build a better soil ecosystem and in turn healthier turf, TLC adopted the Holganix Lawn program. Holganix Lawn has allowed TLC to reduce their fertilizers by up to 75% and their pesticides by about 50%.
"We just wanted to reduce our needs on chemistry and use more biology," says Jungles to Lawn and Landscape.
By going organic, TLC can further promote their green initiative, which is extremely important considering their proximity to Lake Erie. Jungles admits that using Holganix may be more expensive but he feels the payoffs to the homeowners and technicians clearly compensate for cost.
Furthermore, Jungles and the TLC team are "trying to reduce the runoff to our reservoirs and rivers," says Jungles. "And if we can utilize Holganix Lawn to help reduce our nitrates, it's a big savings for the environment."