By Kaitlyn Ersek on Aug 9, 2016 10:00:00 AM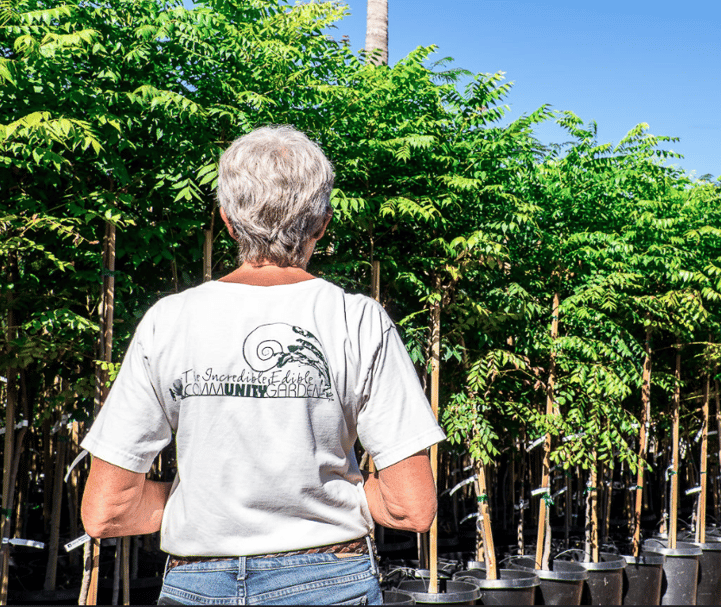 "Our favorite part about Holganix is that it allows us to go organic or drastically reduce our synthetic inputs like fertilizer and pesticides," says Mary E. Petit, Incredible Edible Community Garden's (IECG) passionate Founder and Co-Executive Director.
At IECG, "Our mission is to enrich our community by providing plots in a central gathering place for members to plant vegetables, herbs and edible flowers, and enjoy the fruits of our labor," explains Mary.
Since it was founded in 2009, IECG has grown to foster "green" programs, environmental awareness, healthy organic living, and strengthen neighborhoods throughout San Bernardino County, California with community gardens and agroforestry projects that engage stakeholders from the bottom up.
IECG has created 10 community gardens, three community fruit orchards in public parks and two aquaponics gardens. They also have an urban fruit tree distribution and planting program, distributing over 400 trees in California, an urban Agroforestry program and the world's largest non-profit tree nursery.
Why Holganix?
"We started using Holganix Tree and Shrub and Holganix Blue Sky in February with our tree nursery program," explains Mary. IECG was on a search for a good organic product to help nurture tree growth when a representative from Ewing Irrigation and Landscape Supply (a Holganix Distributor) pointed out Holganix.
Mary had 10,000 assorted varieties of trees in the nursery destined to be planted along streets and in parks within Southern California. The nursery is located on an older property and shares the space with two very old Hong kong Orchid trees (Bauhinia purpurea).
Early this spring, Pedro Bassero, the nursery manager, treated all of the potted trees in the nursery and also sprayed the two Hong Kong Orchid trees with Holganix Tree and Shrub and Holganix Blue Sky.
"When I spoke with Pedro, he was excited," explains Jim Russell, Holganix Territory Sales Representative for South California. "After using Holganix, he had never seen the trees flower so much."
In addition to the tree nursery garden, IECG uses Holganix when planting trees in new parks and on the streets.
"IECG would definitely recommend Holganix to other growers," states Mary.
Join the movement!
If you are a San Bernadino County resident or business that wants to get involved with Incredible Edible Community Gardens, you can check out their volunteering opportunities or donations (resources or monetary) here.
Start a community garden or park – Green Spaces Matter!
If you aren't located in San Bernadino County, consider getting involved with your local community to design your own community garden or public park.
Not only will you become more involved in the community and form close relations with stakeholders, but also green spaces like community gardens and public parks are huge benefits to the environment and our personal lifestyles.
According to our friends at Project EverGreen, a nonprofit focused on promoting the benefits of green spaces, there are several environmental benefits of green spaces. For example, they filter pollutants and dust from the air, improve water quality and reduce soil erosion.
Project EverGreen also sites several benefits to our personal lifestyles. For example, green spaces have been proven to lower crime and increase self-esteem. Learn more about the lifestyle and environmental benefits of green spaces here.