By Kaitlyn Ersek on May 28, 2021 10:45:00 AM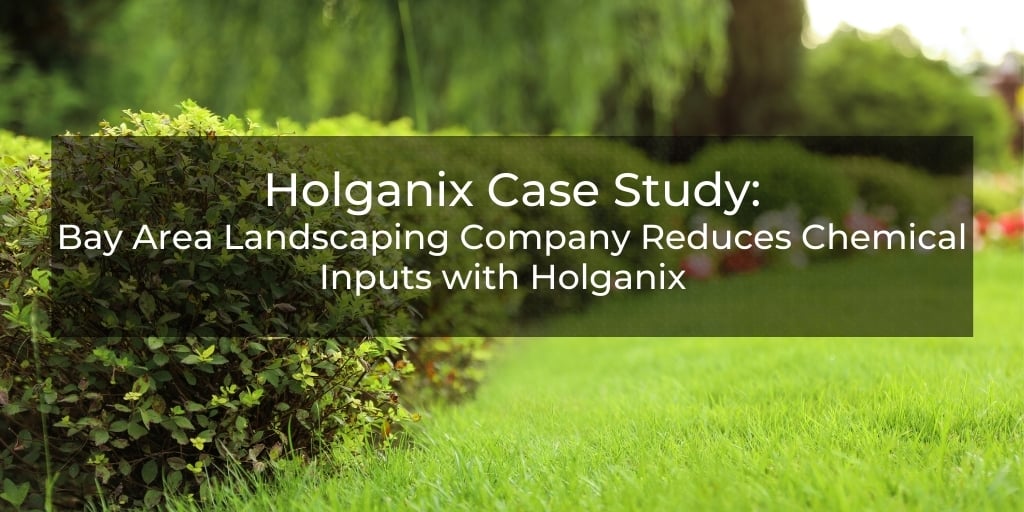 "At our company, we have made the move to green landscaping in every aspect," explains Michael, owner of a landscaping company in the Bay Area, California.
Michael has been working in the landscape industry since earning a degree in Ornamental Horticulture from the country's top landscaping University, Cal Poly in San Luis Obispo, California. "After graduating in 1994, I started the company to improve the industry's bad reputation of just a mow and blow, or install and leave kind-of-image," says Michael.
In this interview, we will explore the following topics as it relates to Michael's landscaping company. Click the link to skip to the topic of your choosing or, continue scrolling to read the full interview.
What

C

an

Y

ou

T

ell

U

s

A

bout

Your Company

?
We are one of the top providers of landscaping services in the Bay Area. We specialize in landscape design, installation, and maintenance. However, it's our natural approach that separates us from the competition. We use primarily organic and recyclable materials for all our projects. As part of our effort towards a more natural approach, we have been using Holganix products for the past four years.
Considering that many of our clients have either children and/or pets, our goal is to promote safe and healthy landscapes and gardens by eliminating the use of harmful chemicals and pesticides during applications.
Where do you apply Holganix Products And Which Holganix Products Do You Use?
We use Holganix products in our lawn fertilization applications, during plant installations, and during tree and shrub plant health care applications.
For lawn fertilization applications, we use a package of Holganix products depending on the time of year and weather conditions. The products we use include HGX PRO Bio 800+ Turf, HGX PRO Granular 7-9-5, HGX PRO Blue Sky 21-0-0, HGX PRO PB1 LTO 10-0-0, and HGX PRO PreBiotic 2-10-20. We apply HGX PRO Bio 800+ Turf three-to-four times throughout the year.
During plant installations, we use Holganix Plant Start 2-4-3 to ensure the newly installed plant material thrives. We have also seen stronger root growth and a boost of color.
For tree and shrub plant health care applications, we use HGX PRO Bio 800+ Tree and Shrub to promote root development and nutrient uptake.
Why Did You Decide to Trial Holganix? What Results Have You Seen?
I love that Holganix products are crafted with soil health in mind. Holganix aligns with our mission to decrease the use of synthetic materials on our projects.
Although it did take us about a year to see results, the wait was WORTH it in the end. Our lawns are green, and our plants are healthier and fuller. For instance, after treating our hydrangeas with HGX PRO Bio 800+ Tree & Shrub, we noticed an increase in blooms and better plant health. Similarly, after a year of treating our trees, we saw an increase in the number of fruits.
How Can You Learn More About Using Holganix Products?
From fertilizer maintenance to landscape installations, we have a library of products that nurture green, lush landscapes. Holganix products are crafted with soil health in mind, which means our products provide not only the short-term result you are looking for, like a green, weed-free lawn, but also give you the long-term benefit of building healthy soils that care for the plant naturally.
Additionally, many of our products drive results while reducing the need for fertilizer and pesticides. Not only do reductions in inputs benefits the environment, but they can be an advantageous marketing tool!
Use our products together in a recommended fertilizer program or work with one of our specialists to build a program that's just right for your business.
Check out our case studies to dig in deeper! Or give us a call to speak with a Holganix representative!