By Kaitlyn Ersek on Oct 1, 2020 2:32:00 PM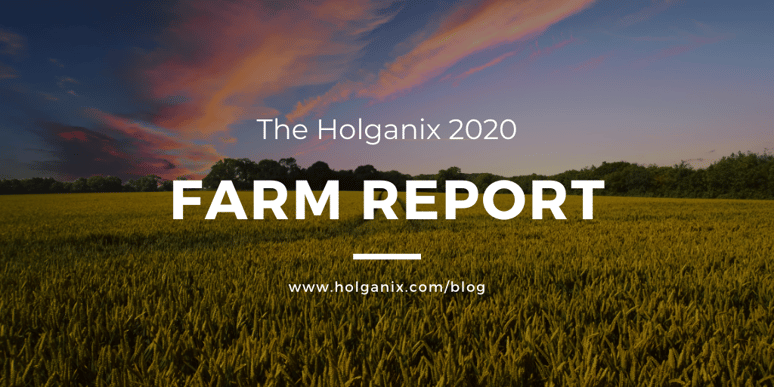 From our family to yours, thank you for your support this season! Thanks to you, we get to live our mission to preserve and nourish the soils and water so it can be passed down to future generations.
This report is how we grade the value we've created for our farm families. Check out our report infographic below!
2020 Highlights
Farmer Dealers earned an estimated $156,671 in earnings or savings in 2020. This highlight is based on the average margin made across all farmer dealers in our network and includes earnings they made on sales as well as savings they earned from purchasing the product at wholesale and using it on their own land.




Farmers are earning an estimated 2-10x ROI off the cost of the product by increasing yield, soil health, and ultimately, their profit per acre. This is based on historical averages across geographies, crop types, and soil types.

Holganix Bio 800+ Agriculture

was used on an estimated 130,000 acres by farmer dealers and direct farmers. This is largely based on an average use rate of 0.5 gallons per acre on row crop and 1 gallon per acre on other crop types.

Don't Stop Reading! Check Out Our Data On All Crop Types
The health and vitality of your crops and soils are of the utmost importance to us. That's why we put Holganix Bio 800+ Agriculture to the test.
Over the past four years, we have compiled data on several crops in several geographic zones to deepen our understanding of how Holganix Bio 800+ Agriculture can help farmers maximize yields.
Click the button below to learn more about our data and science.