By Kaitlyn Ersek on Jan 8, 2015 11:12:00 AM
"Green is cool!" says Mark Tamn founder and CEO of organic-based lawn care company, Freedom Lawns in an interview with Landscape Management. With the increase in demand from homeowners, government regulation and tons of new organic options out there, Tamn isn't the only one jumping on the green bandwagon.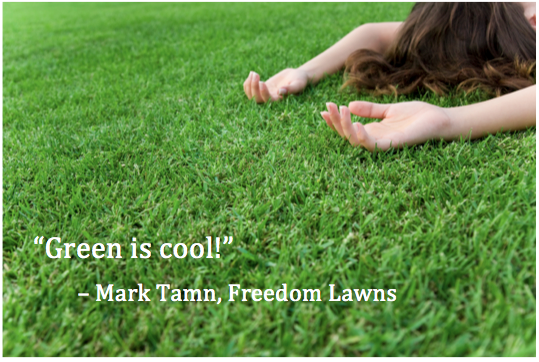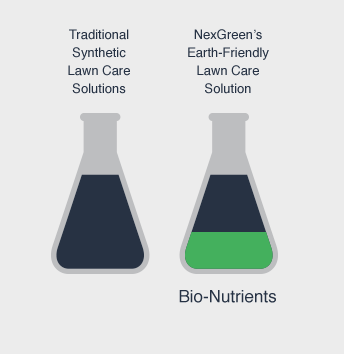 Bill Hoke, CEO and founder of NexGreen represents another company that has taken the organic plunge. He started his company in January 2013 "with three tucks and a warehouse. Now, he expects 2014 revenue for his lawn care firm to hit $1.6 million in Columbus, Ohio and $800,000 in the Fredricksburg, Maryland location." Hoke has taken a holistic approach to lawn care. He has combined Holganix - a natural, organic lawn care product that allows lawn care providers to reduce synthetic inputs, with a traditional fertilizer approach. Hoke says his company's hybrid approach has "resulted in an industry-bucking 93 percent client-retention rate, allowing his firm to spend less money on marketing and more on putting out a good product."
Another awesome green lawn care company is Pure Green in Franklin, Tennessee. Nathan Brandon started Pure Green in 2014, "after selling his interest in a traditional lawn care company." Brandon says that with Holganix, "my yards have become second to none in the area." Overall, Holganix "makes everything work better. For me, this is a competitive advantage."
"There's a lot of excitement in the industry over organic options," says Holganix CEO, Barrett Ersek. "We can't wait to see what the future will bring us."
Click here to view Landscape Management's article and full interviews from Mark Tamm, Bill Hoke, Nathan Brandon and other green lawn care company owners.