By Nicole Wise on May 15, 2012 4:56:00 PM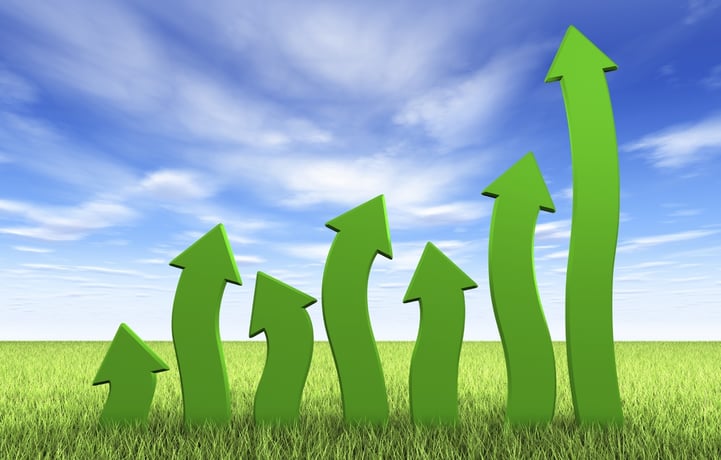 In the last entry of our Marketing Hints and Tips series, we discussed different services to sell during the long summer months. Some of these services included: Tree and Shrub, Flea, Tick and Perimeter Pests and Lawn Aeration and Seeding.
Now that you know what to sell in June, how are you going to go about doing it?
Upsell to Current Customers
First off, your target should include all current customers. These people already know and trust you; furthermore, they've already proven that their landscape is important to them.
With that in mind, contact all your current customers with mid-season check up calls. Not only does the customer service call make them understand you care about their lawn, but it allows you to mention your other services and make some sales.
Sending out personal, handwritten messages on invoices is another great way to get your idea across. Handwritten messages are more intimate than typed messages and make the customer feel special. Real Green Systems has a great template for creating invoices with messages and are definitely worth checking out.
Win Back Canceled Customers
If you're finished running through your current customer lists, backtrack and focus on a cancel campaign.
Call all the people who have canceled in the last eighteen months. Figure out why they canceled and try solving these problems. Push hot summer services and get them on schedule for the upcoming fall lawn care season.
Keep Your momentum Moving!
Just because sales have slowed down doesn't mean you should stop to smell the roses.
Maintain the awesome momentum you've built up during the spring by pushing hot summer services to your current customers. This also gives you time to go back to your canceled customers and rebuild relationships with them.
In the words of Patricia Fripp, award-winning speaker and expert in sales, "You don't close a sale, you open a relationship if you want to build a long-term, successful enterprise."