By Kaitlyn Ersek on Mar 10, 2015 10:28:00 AM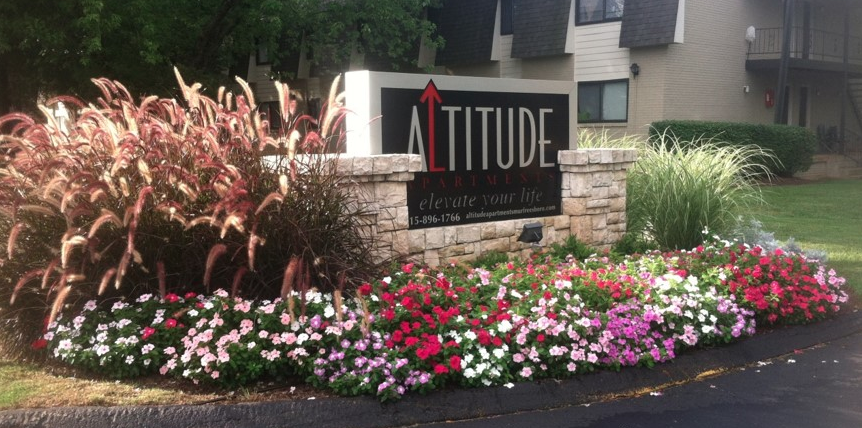 What stands out and makes Bradshaw Landscaping special is their focus on quality results. Bradshaw Landscaping knows and loves each inch of soil covering their properties. They soil test their properties annually to be sure the plants and turf are receiving the nutrition they need to thrive.
"We know how to best care for plants in the area," says Rob Ary, the Regional Operations Manager of Bradshaw Landscaping. "We know which plants do well in which soils and which doesn't."
That's especially important to Bradshaw since their region covers such a wide breadth of distance and soil types.
Bradshaw Landscaping is a full maintenance landscaping business catering to commercial properties in the Nashville, Tennessee area. The region Bradshaw covers has been expanding lately, due to increased growth in the number of commercial properties Bradshaw Landscaping cares for. Not wishing to forgo quality results for company growth, Bradshaw Landscaping decided their annual flowerbeds needed more attention.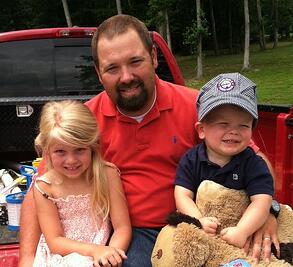 That's why in the spring of 2014 Kurt Dryden sales representative for Advanced Turf Solutions, reached out to introduce Bradshaw Landscaping to Holganix Bloom. Dryden believed that the Bloom product could help Bradshaw Landscaping improve the health of their annuals.
"Pretty instantly we could see the difference between the annuals treated with Holganix and those that weren't," states Ary.
"The flowers lasted longer and recovered faster from environmental stresses like excessive rain and warm spells."
Typically, Bradshaw Landscaping plants Vinkas, Coleus and Begonias because they require less maintenance. Overall, "the flowers have stayed fuller longer."
For Ary, what caught his eye about Holganix Bloom was the presence of living, beneficial microorganisms in the product. Ary knew the microorganisms contained in Holganix Bloom would help cater to Bradshaw's focus on quality results by building a healthy soil ecosystem.
"Often, when plants do really well or really poorly, it comes down to the soil chemistry," says Ary. By contributing to the health of the soil, you are allowing the plant to access the nutrients and the care it needs, naturally.
"The cool thing about Holganix Bloom is that both the plant and the soil benefit," states Ary. "We need to start paying attention to the soil more. We need to do what the soil is telling us to do!"