PreBiotic 2-10-20 is more than just nutrients – it's a powerful liquid additive that also contains microbe food to support soil microbes and nutrient enhancers like ArmamentTM Technology to optimize nutrient use by the plant. Our PreBiotic 2-10-20 is uniquely focused to promote seed germination and a strong, thick, web-like root system.
Does PreBiotic 2-10-20 REALLY work? Don't ask us. Ask our customers.
According to Justin Johonnett of Vivid Lawn in Chadds Ford, Pennsylvania, "Holganix PreBiotic 2-10-20 helped us boost seed germination during our fall aeration and overseeding applications."
In addition to using it as a seed starter, Justin says, "We also use Holganix PreBiotic 2-10-20 in our fertilization program as a complement to Holganix Blue Sky 21-0-0 and Holganix Lawn [a Bio 800+ product]. The combination allows us to provide a well-balanced fertility program with all the added benefits from the biology in Holganix Lawn. I would recommend Holganix PreBiotic 2-10-20 to other lawn and landscape companies."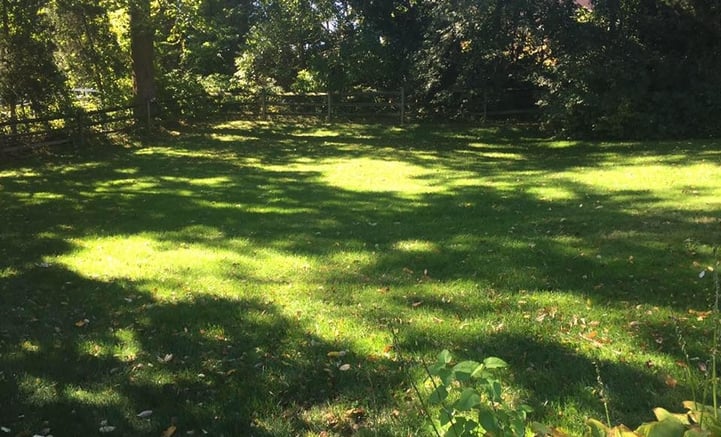 How does PreBiotic 2-10-20 work?

1. Phosphorus


Phosphorus is an important component of nucleic acids that regulate protein synthesis in plants. Benefits associated with phosphorus include stimulating root development, flower formation and seed production.

2. Potassium


Potassium regulates stomata opening and closing allowing CO2 uptake during photosynthesis. It also helps regulate the uptake of water through plant roots and the loss of water through the stomata.

3. ArmamentTM Technology


ArmamentTM Technology is a patented, biodegradable nutrient enhancer that enhances nutrient utilization by protecting the nutrients and keeping them in a plant useable form. Studies of ArmamentTM have demonstrated a 20% increase in nutrient utilization.

>> To dig deeper into the science behind ArmamentTM, download the whitepaper here: Armament Technical Sheet

4. Soil Microbe Food


Microbe food contained in Holganix PreBiotic 2-10-20 supports the soil microorganisms in the soil ecosystem and those present in other Holganix products – making this product the perfect companion to Bio 800+ and PB1 products.

Want to learn more? Attend our webinar!

On August 10, Holganix Founder Barrett Ersek and contributing researcher Kyle Landenburger are teaming up in a 45-minute webinar on how PreBiotic 2-10-20 enhances aeration and overseeding.