By Kaitlyn Ersek on Feb 27, 2020 12:00:00 AM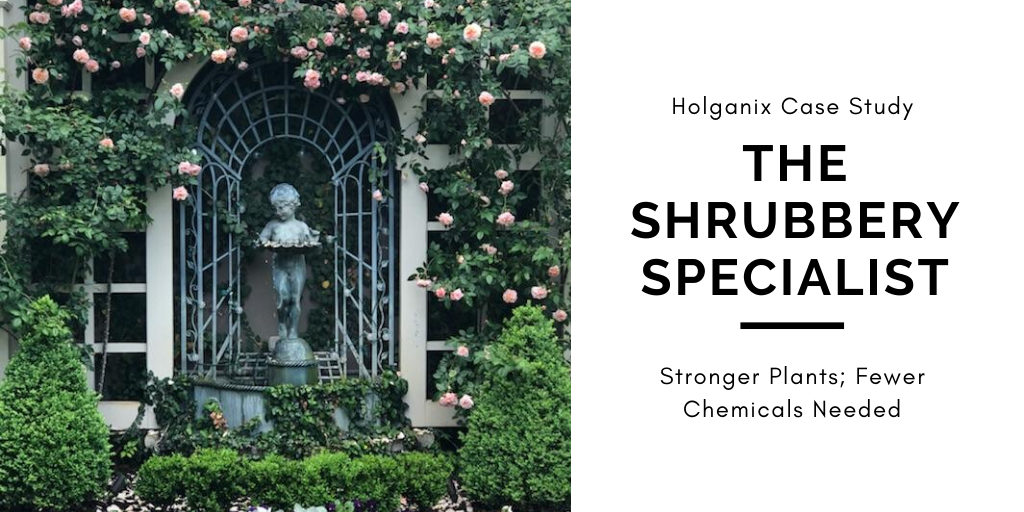 "Mike and I met over a bed of azaleas," explains Stephanie Whitehead referring to her husband and co-founder of the Shrubbery Specialist in Huntsville, Alabama.
Mr. and Mrs. Whitehead have been in business together since 1995, dedicating their careers to caring for trees, shrubs and ornamentals at some of Huntsville's most beautiful estates and neighborhoods. They oversee 300 properties and in many cases, they have been taking care of the same plants for 20 to 25 years.
In 2018, the Whiteheads started using HGX PRO Bio 800+ Tree & Shrub – which harnesses the power of over 800 species of beneficial soil microbes.
According to the Whiteheads, the results they have seen with HGX PRO Bio 800+ Tree & Shrub include:
Increased flower production
Improved plant strength
A dramatic reduction in the need for chemical inputs including fertilizers, fungicides, and insecticides
Check out our infographic and interview to learn more about the Shrubbery specialist's results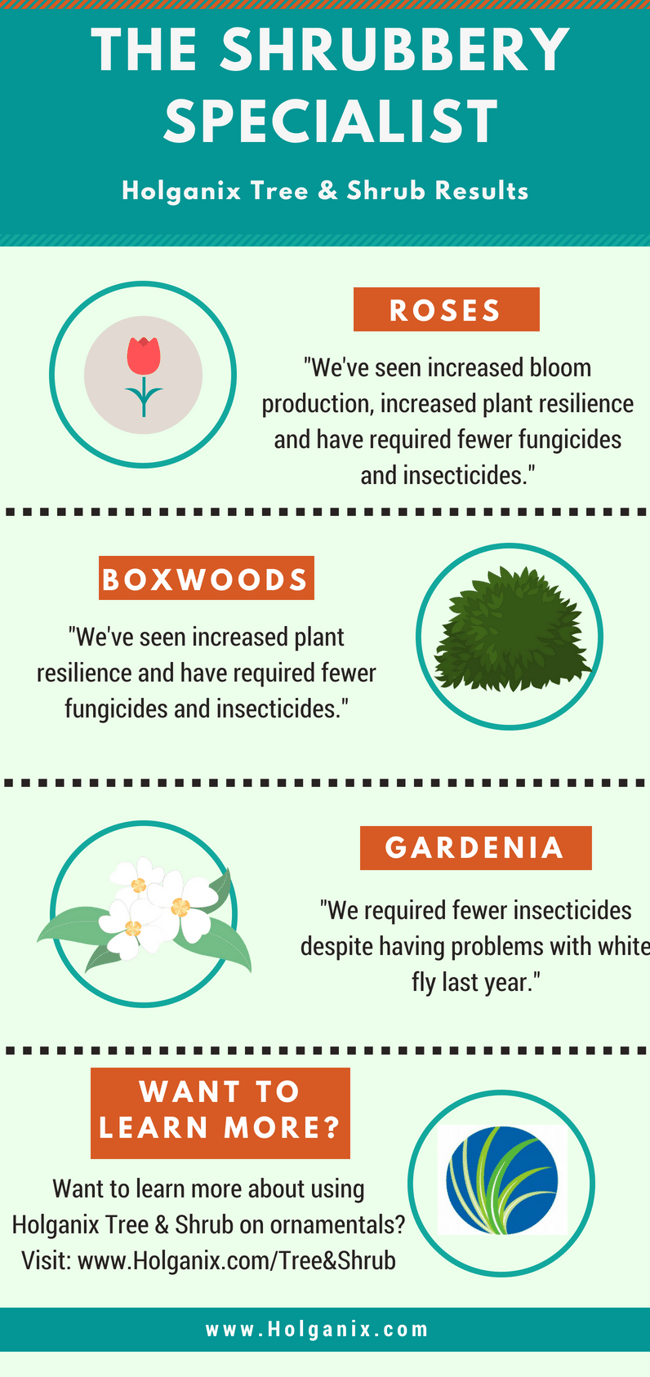 Holganix: How did you hear about HGX PRO bio 800+ Tree & Shrub and why did you decide to try it?
Stephanie: I was attending a two-day educational seminar for pesticide credits when a student started telling the class about his experience using Holganix products. He said he was able to reduce a lot of his chemical inputs like fertilizers and pesticides.
I was incredibly skeptical but also intrigued and my husband Mike and I began pouring over the research. It sounded too good to be true, but we hoped that this would be our way of distancing ourselves and our customers from harsh chemicals.
Holganix: What results have you seen so far?
Stephanie: We put the product through the wringer!
We decided to use HGX PRO Bio 800+ Tree & Shrub as a stand-alone product and only treat with fungicides, insecticides, and other products if we saw any problems occur. Surprisingly, our chemical inputs on several types of trees and shrubs dramatically decreased compared to previous years.
Holganix: What results did you see on roses?
Stephanie: We care for several rose gardens, some of which have been part of our portfolio for several years.
This year the roses in our portfolio were healthier than in years past, and issues with disease and pests we dramatically reduced.
In addition, the roses were 25 to 30% larger than in previous years and only started to drop leaves in November while the neighboring rose gardens lost leaves long before.
Check out some of the images below featuring some of the roses, boxwoods, petunias, and other plants we care for.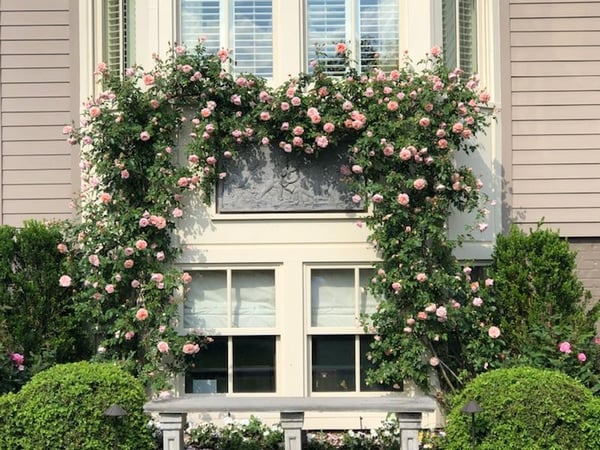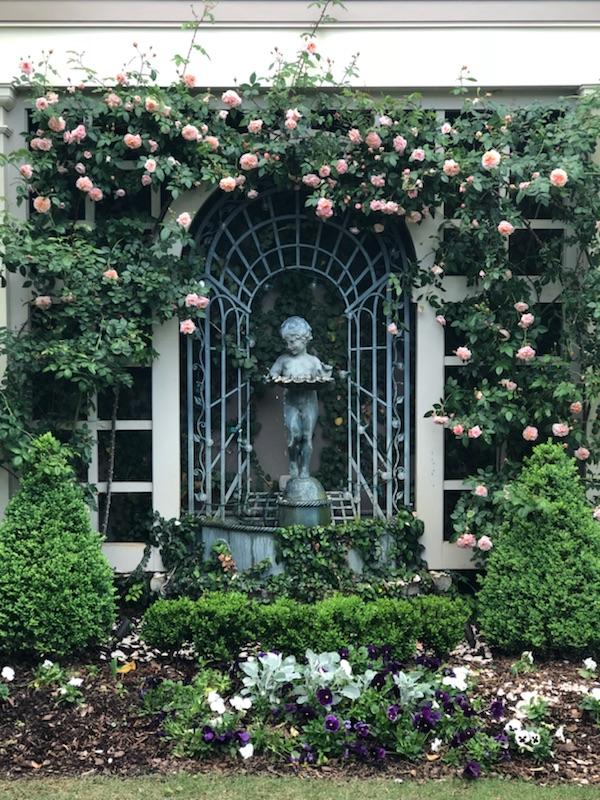 Holganix: What results have you seen on boxwoods?
Boxwoods are known as man's earliest garden ornamental and were first planted in ancient Egypt as early as 4,000 BC. A new disease in the USA, boxwood blight, was first sited in the USA in Connecticut in 2011. Since then, this destructive disease caused by a fungus has spread to Alabama
Stephanie: We care for a lot of boxwoods, some of which exceed 200 years old. Many boxwoods in our area have been struck by blight.
Our goal is to keep the boxwoods as healthy as possible and to keep the blight from spreading to other boxwoods; HGX PRO Bio 800+ Tree & Shrub has been a tool to help us do that. By boosting the plants' strength and improving soil health, HGX PRO Bio 800+ Tree & Shrub has kept the boxwood at peak performance and has helped them resist the blight.
How has Holganix changed the way you care for plants?
Stephanie: Holganix has really changed the way we make our living, how we eat and how we care for our clients' properties as well as our own. I don't have to worry about harming animals or pollinators. We can use HGX PRO Bio 800+ Tree & Shrub without fear.
To sum it up, we are passionate about Holganix and after the thorough testing we conducted on the product; we know it's awesome.
Want to learn more about HGX PRO Bio 800+? Speak to a Holganix Representative
"Most problems facing your plants begin with poor soil, void of the life found in a natural forest environment," states Dr. Bob, Holganix Direct of Plant & Soil Science.
"Healthy soils are teeming with beneficial soil microbes that naturally fortify plant strength from stress caused by disease, insect and drought. Healthy soils also hold water and nutrients longer than poor soils and are porous, allowing plant roots to develop."
HGX PRO Bio 800+ Tree & Shrub is focused on building soil health by harnessing the power of over 800 species of soil microbes. Ultimately, using HGX PRO Bio 800+ Tree & Shrub will build stronger plants, develop root architecture, maximize plant color and offset the need for large amounts of fertilizers and pesticides.
Want to dig in deeper? Check out this video on results seen with HGX PRO Bio 800+ Tree & Shrub in the field, then click the button below to set up an appointment with a Holganix specialist.