By Kaitlyn Ersek on Apr 19, 2017 6:24:00 AM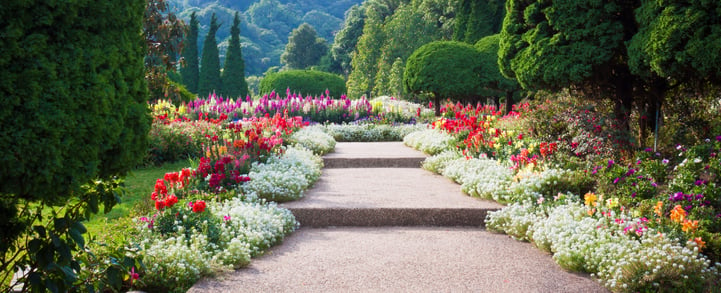 Whether you are a lawn care company owner looking to add an additional revenue source or a golf course superintendent looking to boost the look of your course, taking care of flowers should be one of your priorities. How can Holganix Bloom help?
Holganix Bloom (a Bio 800+ product) is a 100% organic plant probiotic infused with over 800 species of beneficial microorganisms, microbe food and nutrient enhancers that build healthy soils and healthy plants.
Here are the top three product benefits for using Holganix Bloom:
#1 Boost Vigor and Color
With Holganix Bloom, you can reduce the use of fertilizers and pesticides by up to 75% while promoting vigor, life and color of your blooms. Ingredients in Holganix Bloom such as plant growth-promoting bacteria stimulate plant growth and increased nutrient efficiency.
#2 Plant Resilience
Ingredients in Holganix Bloom foster resilient plants that are better equipped when faced with stresses from disease and weather.
For example, when flowers are faced with severe heat, mycorrhizae fungi contained in Holganix Bloom help flowers better retain moisture and build dense, healthy root systems. Additional ingredients such as yucca extract and sugars assist with water retention. If your flowers are facing disease problems, ingredients such as trichoderma fungi, mycorrhizae fungi and beneficial nematodes help naturally build the plant's immune system and combat disease.
#3 Healing In Flowers During Installations
Flower installs can be a huge stressor for plants and can lead to revenue loss due to plant loss. Ingredients such as mycorrhizae and lignin polymers among others, help break down potting media and nurture healthy roots that will more easily adapt to new habitats.