By Kaitlyn Ersek on Nov 30, 2017 1:01:00 PM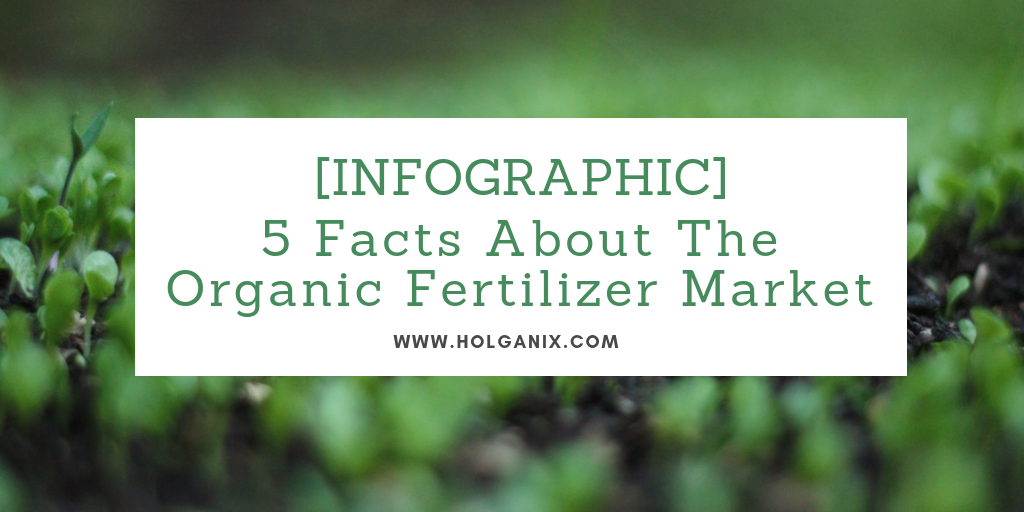 Organic isn't a fad – in fact, according to the Organic Trade Association (OTA) 82% of U.S. households buy organic with millennials representing the largest group of organic buyers in America. That may not seem like a large number to you, but consider that today 25% of millennials have families and that in 10-to-15 years, that number is expected to increase to 80%. Can you consider how these new families will affect the consumer market – whether it's groceries, cleaning products or lawn care, buying organic matters to the millennial consumer.
When the OTA asked parents why they purchase organic produce over conventional, 30% of parents stated they purchase organic to avoid pesticides and fertilizers. That fact matters to organic farmers but it is also big news for today's lawn and landscape businesses. If parents are purchasing organic produce to avoid fertilizers and pesticides, that attitude translates to how they purchase lawn care services.
Check out our infographic below for five key stats fertilizer users like you should know about the organic market.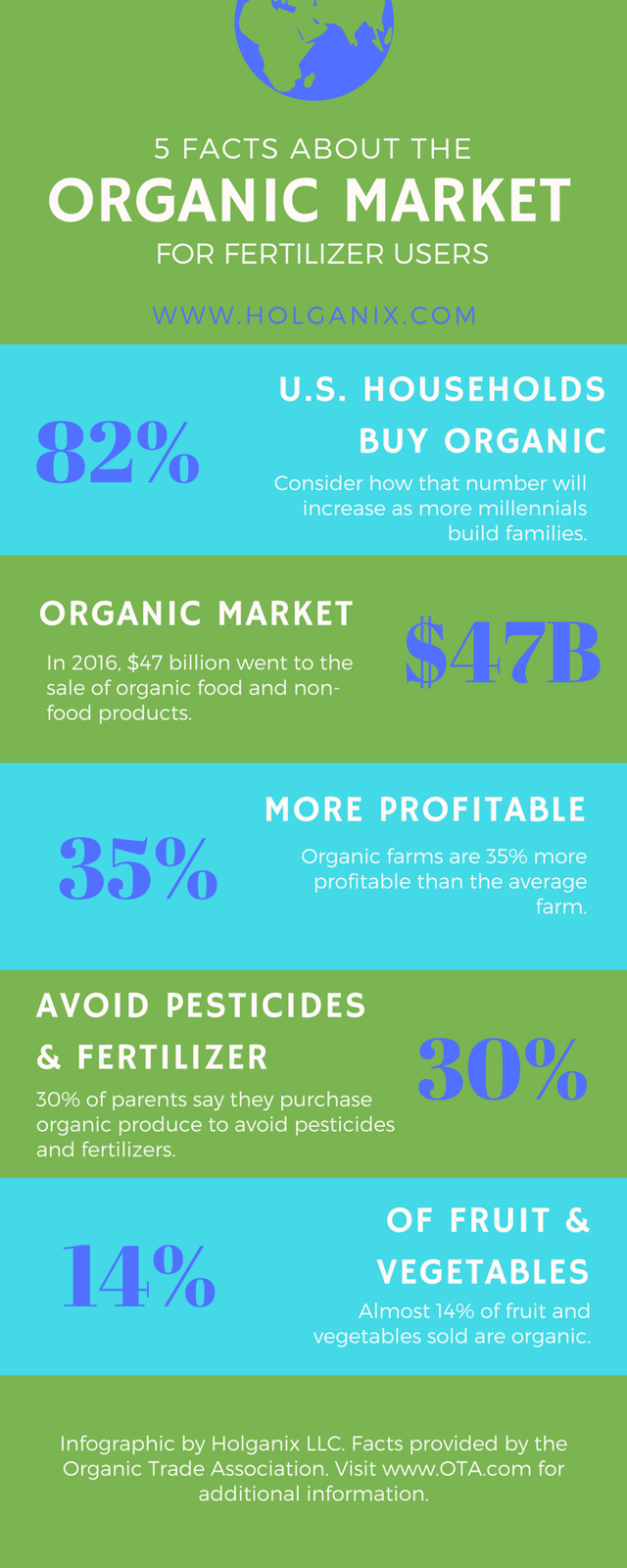 Market conditions aside, why else should you consider using an organic fertilizer program?
As stated above, market data suggests that consumers either prefer organic or are interested in organic products and services. Market conditions aside, there are several clear benefits to using an organic fertilizer or hybrid organic fertilizer program over a conventional fertilizer program.
Differentiate Your Business – Whether you offer produce, plants or lawn care services, you can differentiate your business from the competition by offering an organic option.
>>Click here to see how UltraGreen is growing their business by offering an organic-based lawn care service
Build Healthier Plants – Organic products often contain additional ingredients like microbe food, microbes and biostimulants. These additional ingredients promote plant development. For example, microbes convert nutrients locked in the soil and atmosphere to foster plant growth. Biostimulants increase the plant's ability to uptake nutrients, also affecting growth.
>>Click here to learn about the power of soil microbes and how they influence plant health
Better For Soil Structure – Utilizing an organic fertilizer program often means you are infusing the soil with microbes and/or organic matter that will build soil structure. Soil is the foundation for plants – if you nurture plants in unhealthy soil conditions they are less likely to thrive than if you nurture them in healthy soil conditions.
>>Click here to explore the science behind soil health in our science ebook
Better For The Environment – Fertilizer may runoff into our water ways, potentially depleting marine life or causing pollution to ground water.
>>Click here to learn more about fertilizer runoff
Do you want to go fully organic?
When you are looking at incorporating organics into your fertilizer program, you have to consider whether you want to go fully organic or with a hybrid organic program.
Regardless of the product you decide to implement, organics work more slowly than traditional chemical fertilizer products and it is important to set your customer's expectation accordingly. Looking at a hybrid program allows you to combine the benefits of an organic with reduced amounts of chemical fertilizers and pesticides. That means your customer can still expect the quick results of a traditional program while still maintaining the benefits of an organic one.
Holganix Bio 800+ products allow fertilizer users to reduce the amount of fertilizers and pesticides needed by 50 – 75% while still providing the results at par or better than a traditional chemical program. Bio 800+ products are plant probiotics that team with over 800 species of soil microbes that convert nutrients in the soil and atmosphere. Holganix Bio 800+ also boosts plant tolerance when faced with stressful conditions.
Watch our 1.5-minute video below on the benefits of Holganix Bio 800+ products than click here to explore different product options available.